4.9 star rating
2850 Reviews
(2723)
(104)
(22)
(0)
(1)
42 X 48 Glass Chair Mat
Review by Ronnie F. on 25 Jul 2019
review stating 42 X 48 Glass Chair Mat
Mat looks great. It's easy to move around on it Makes my home-office up-to-date . It arrived very quickly and was packed very well.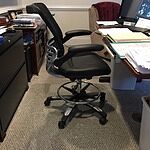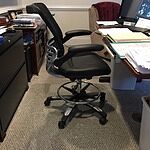 Exactly what I needed
Review by Gregory L. on 26 Aug 2019
review stating Exactly what I needed
I must admit I had my reservations before I purchased my new chair mat, but those doubts were erased within one minute of using my new Vitrazza chair mat. Smooth as silk and yes, it does add a look of sophistication to my in home office.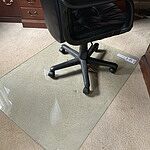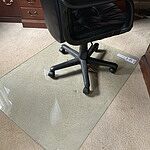 Rudolph_B_Store05
5 star rating
The Best Chair Mat.
Review by Rudolph_B_Store05 on 27 Jun 2019
review stating The Best Chair Mat.
This is the best and last chair mat you will ever have to buy. It is smooth sailing. I can back-up without having to rock my chair back and forth or turn around with no effort. It is super sturdy and easy to clean. You can get rid of your plastic mat. You will be very happy with your purchase of this mat.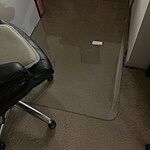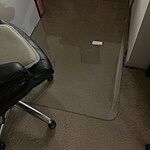 Love it!
Review by Roxette B. on 24 Jun 2019
review stating Love it!
What a difference this makes in my home office with a U shaped work area. Wished I had purchased years ago.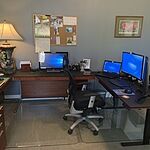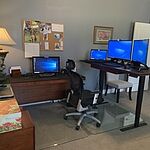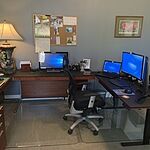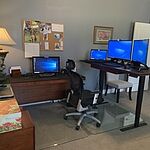 Excellent product
Review by Claude S. on 20 May 2019
review stating Excellent product
I bought the largest size available. It makes all the difference in the world. No more struggling to move, now silently gliding in any direction as needed. I would recommend these to everyone.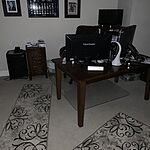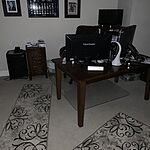 Q: I bought two mats and one is too small. What can be done about getting a larger one and returning the smaller one?
A: Thank you for reaching out to us. Our Customer Service team will reach out to you very shortly to discuss options.
Q: What are the sizes available?