4.9 star rating
1210 Reviews
Exactly what I needed
Review by Gregory L. on 26 Aug 2019
review stating Exactly what I needed
I must admit I had my reservations before I purchased my new chair mat, but those doubts were erased within one minute of using my new Vitrazza chair mat. Smooth as silk and yes, it does add a look of sophistication to my in home office.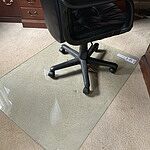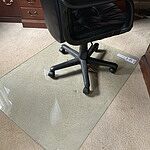 Love it!
Review by Roxette B. on 24 Jun 2019
review stating Love it!
What a difference this makes in my home office with a U shaped work area. Wished I had purchased years ago.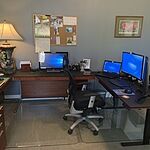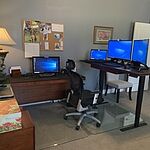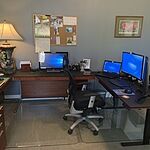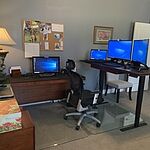 Magnificent desk accessory
Review by James m. on 31 Mar 2019
review stating Magnificent desk accessory
The Vitrazza chair mat is amazing. I was skeptical but so tired of years of ugly plastic mats. I LOVE this mat. It matches my Desk (which is also glass). It shines and stays clean (which I guess is because of the special coating). I recommend to everyone. Oh yes one last note if your tired of chair wheels grinding across your plastic mat- they will glide across the Vitrazza.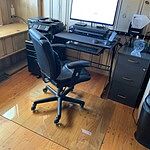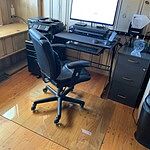 I love it!!! and will
Review by Timothy M. on 24 Feb 2020
review stating I love it!!! and will
I love it!!! and will recommend to others. Thank you . TVM
Perfect
Review by Jane F. on 21 Feb 2020
review stating Perfect
Glass mat arrived safe and sound and is perfect. Finally, my chair doesn't sink in a cheap plastic mat. Makes working at my desk so much easier.
Q: How can I attach a diagram
A: If you'd like to send us a diagram for a custom design, please send to
sales@vitrazza.com
Q: i need one 66 x 69 is that possible?
Q: I am looking at the standard 36 x 48 mat. Is the 48" the length that runs parallel to desk?
A: Thank you for the question. Any standard, non-tabbed mat can be rotated and positioned either way. Please feel free to reach us directly if you have any additional questions.