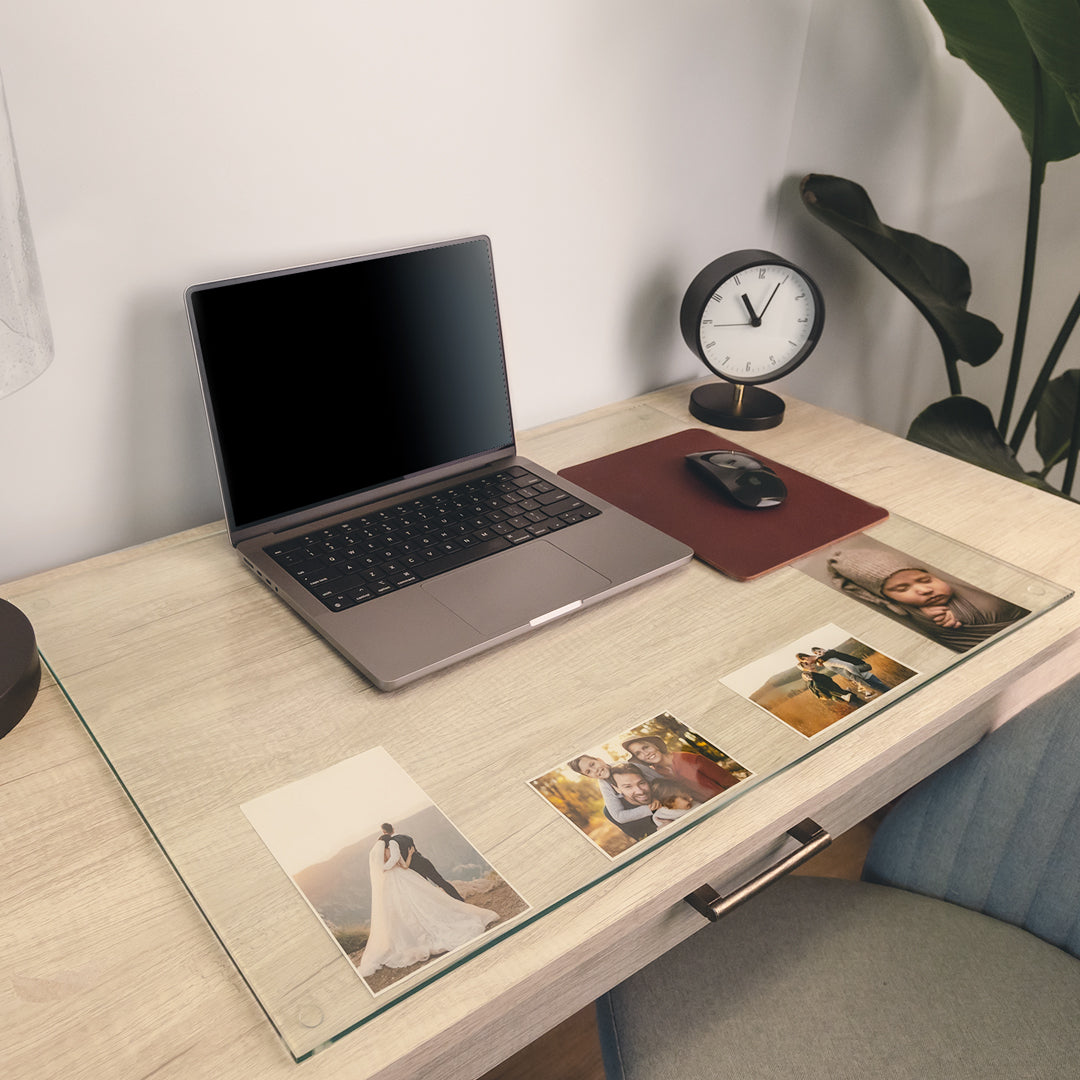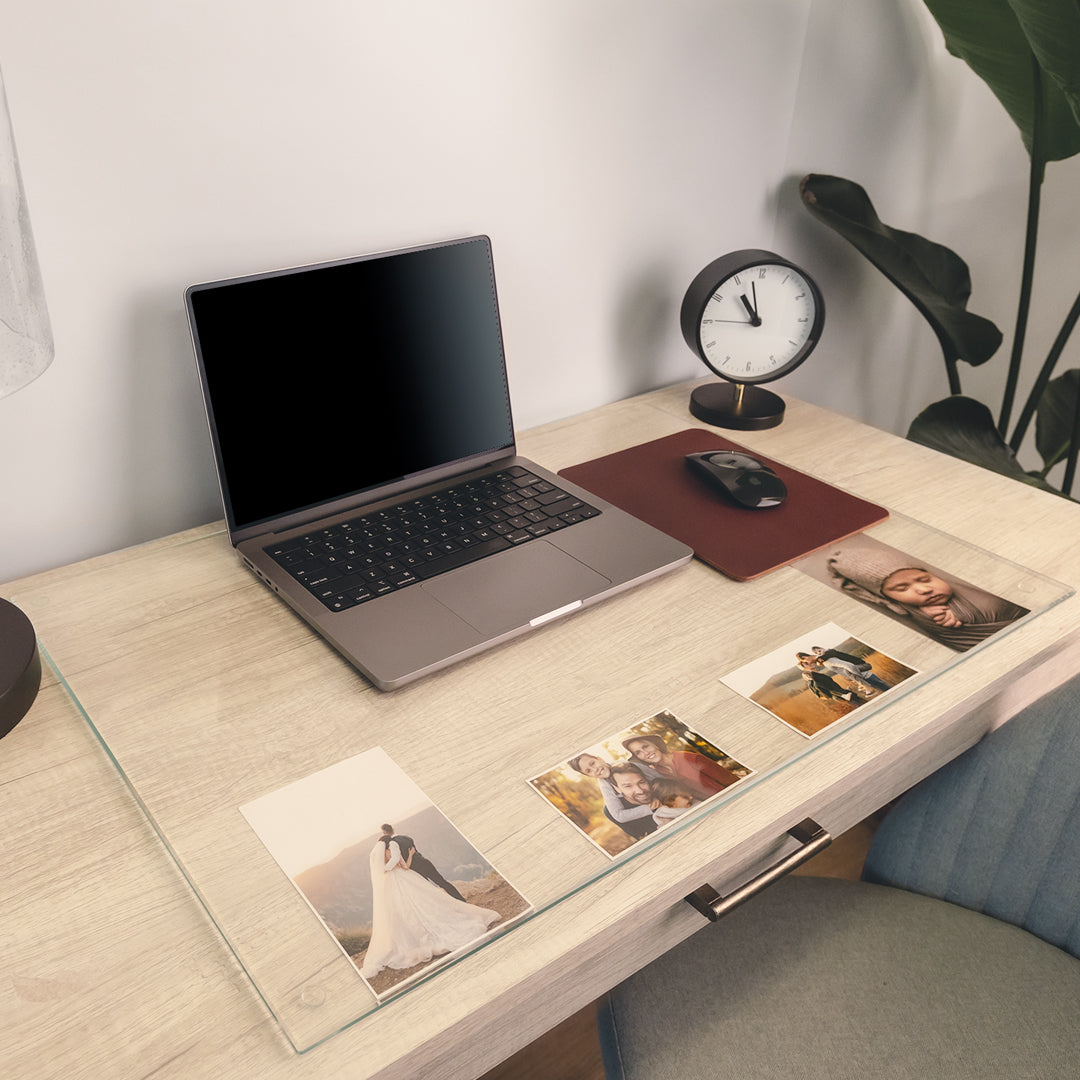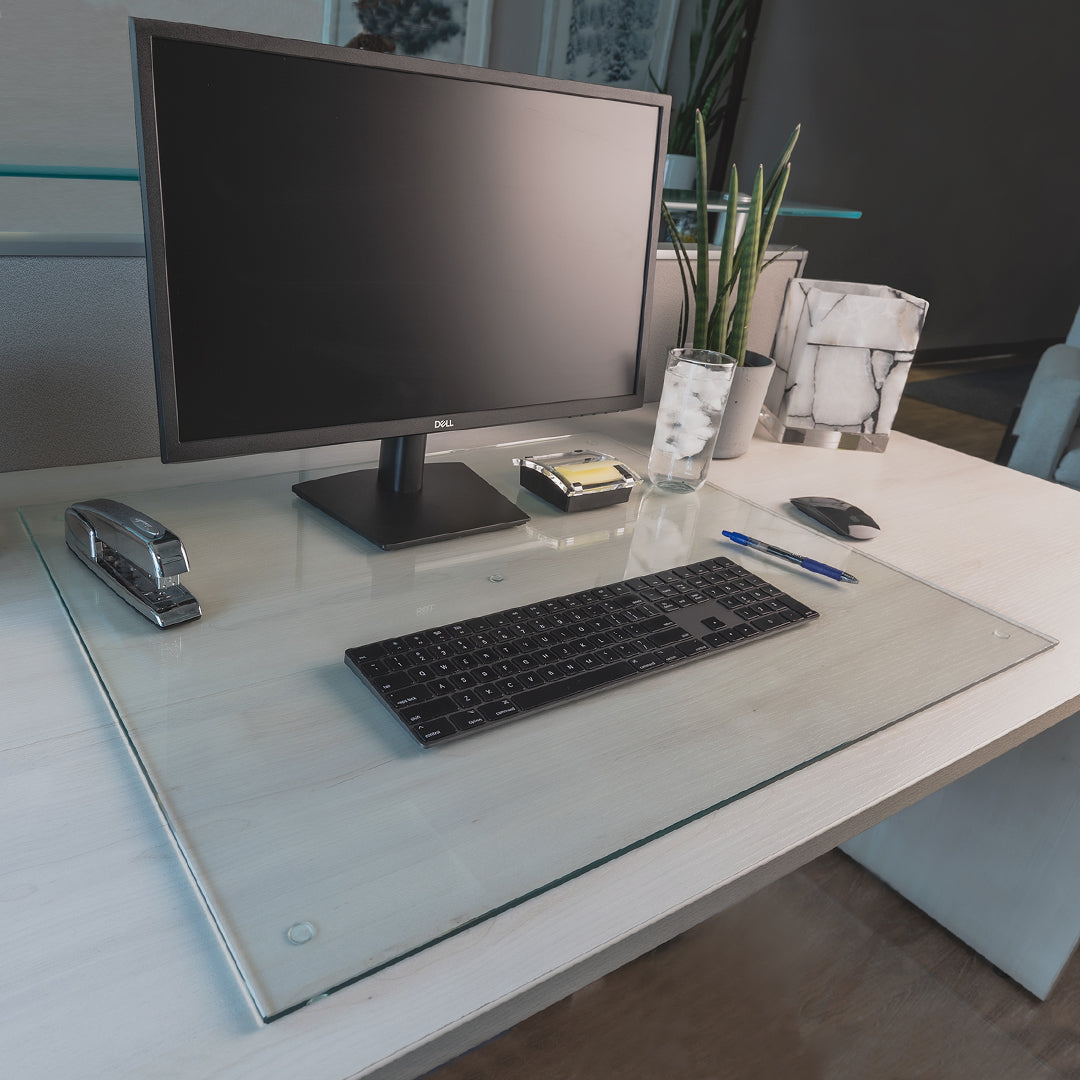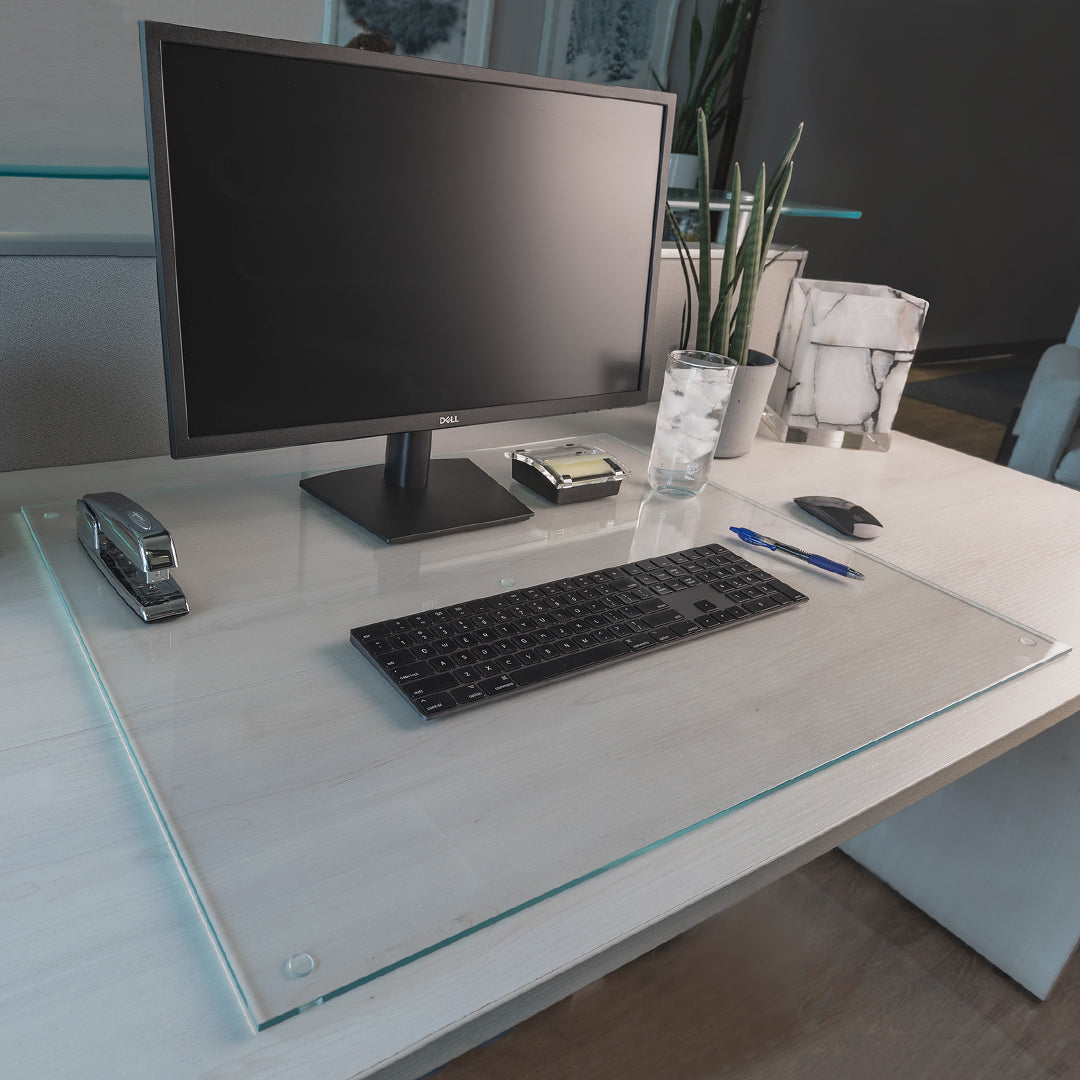 DeskGuard™ Glass Desk Mat
Great ideas are forged in a beautiful space, don't let your desk endure surface damage. Protect it. Solid ¼" thick tempered glass. Furniture-quality polished edges. Clear and distinctive. Includes Four Pre-installed Stabil-a-Dot Bumpers.
Ships Same Day When You Order by 2:30 pm MT M-F.
Pay in 4 interest-free installments of $23.75 with
Product Details
Buy with confidence from America's #1 supplier of Glass Office Chair Mats.
• Made in the USA
• Lifetime Warranty
• Satisfaction Guarantee - Try it risk-free for 30 days!
• Free Returns
• Inspected for Quality
• Packed and shipped in our National Distribution Center in Golden, CO
Product Highlights
Transferable Lifetime Warranty
U.S. Certified Tempered Glass
Check out our other accessories like Hubless Office Chair Wheels and more to complete your office setup.

Free Shipping & Returns
For all orders in the Contiguous US

In-House Customer Service
Golden, Colorado

Satisfaction Guarantee
Try it risk-free for 30-days
Furnishing An Office?
Discounts on 5 or More Units
Bulk Orders
Need a Unique Fit?
Create a Custom Design
Learn More
Customer Reviews
See what others are saying about Vitrazza Glass Chair Mats!