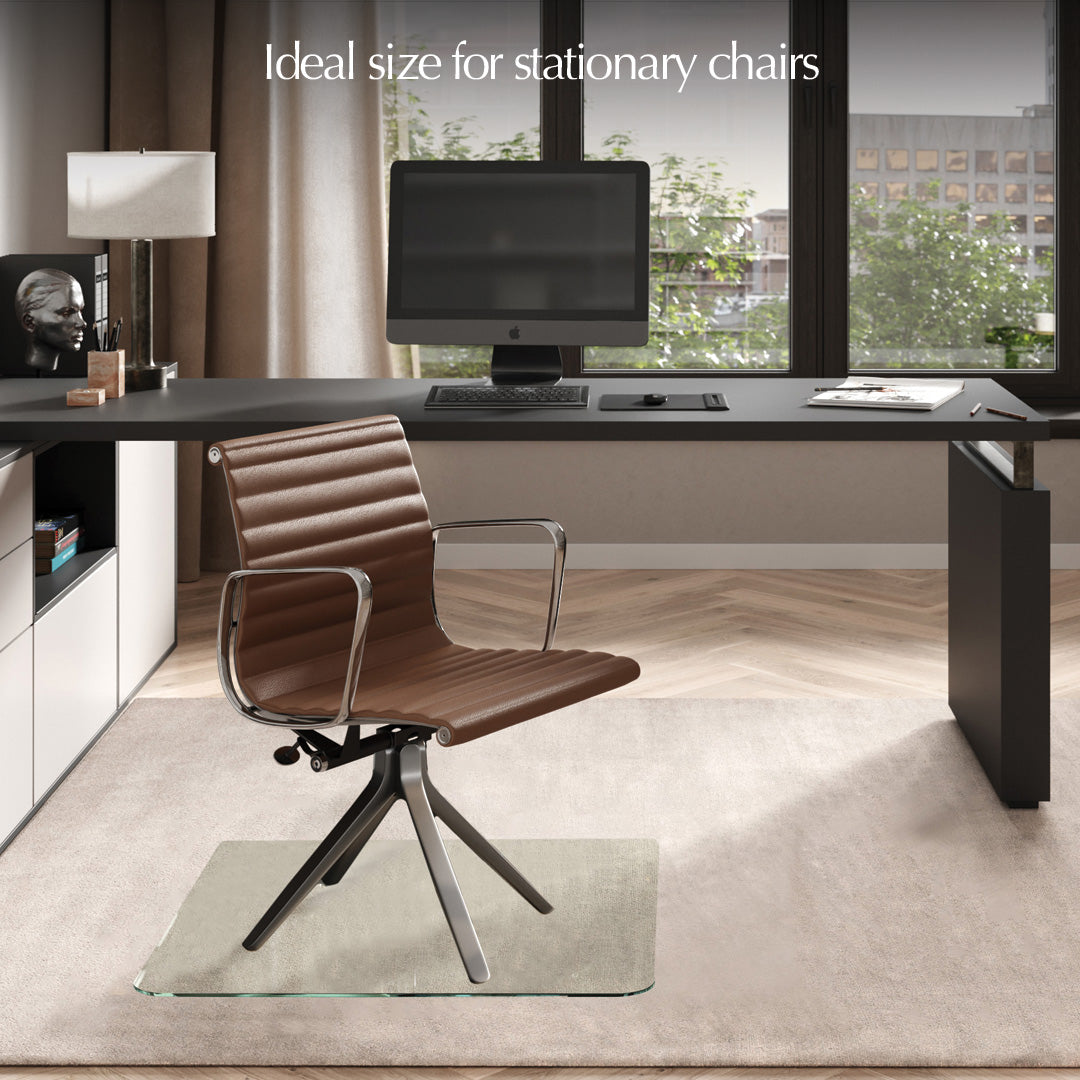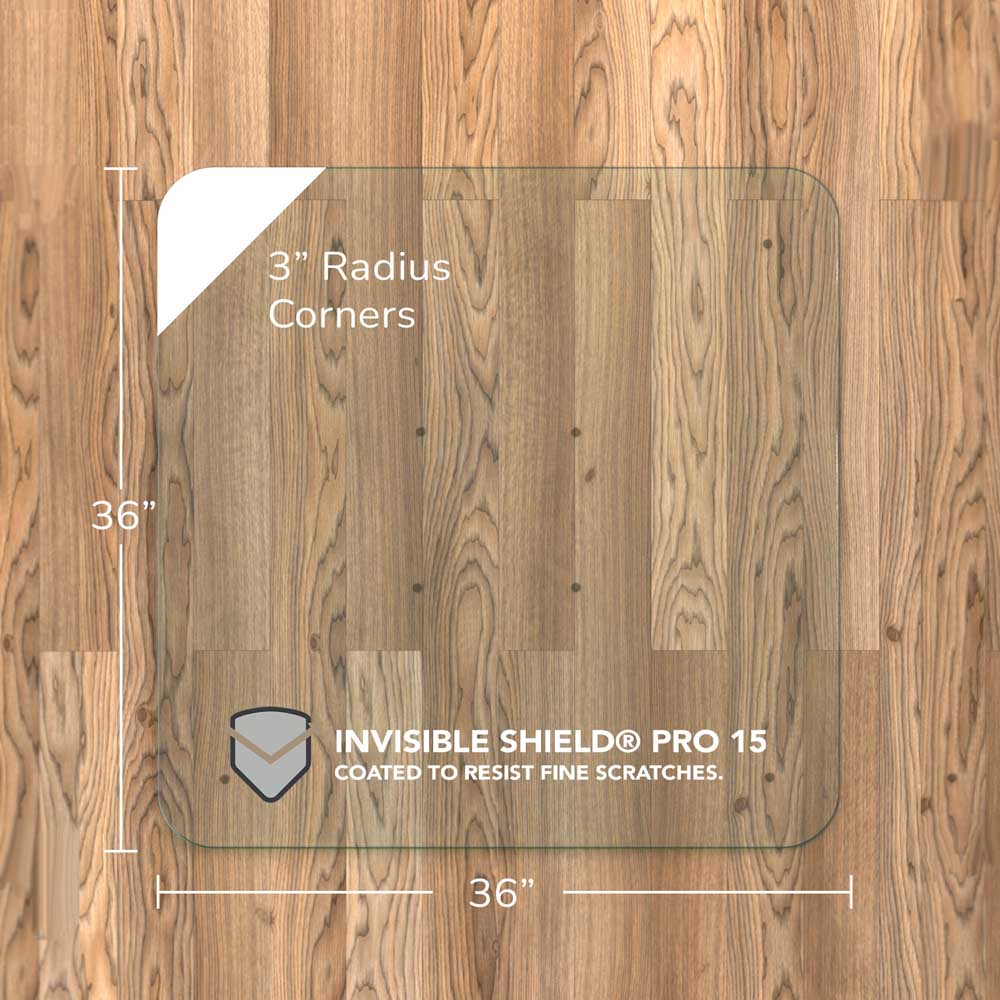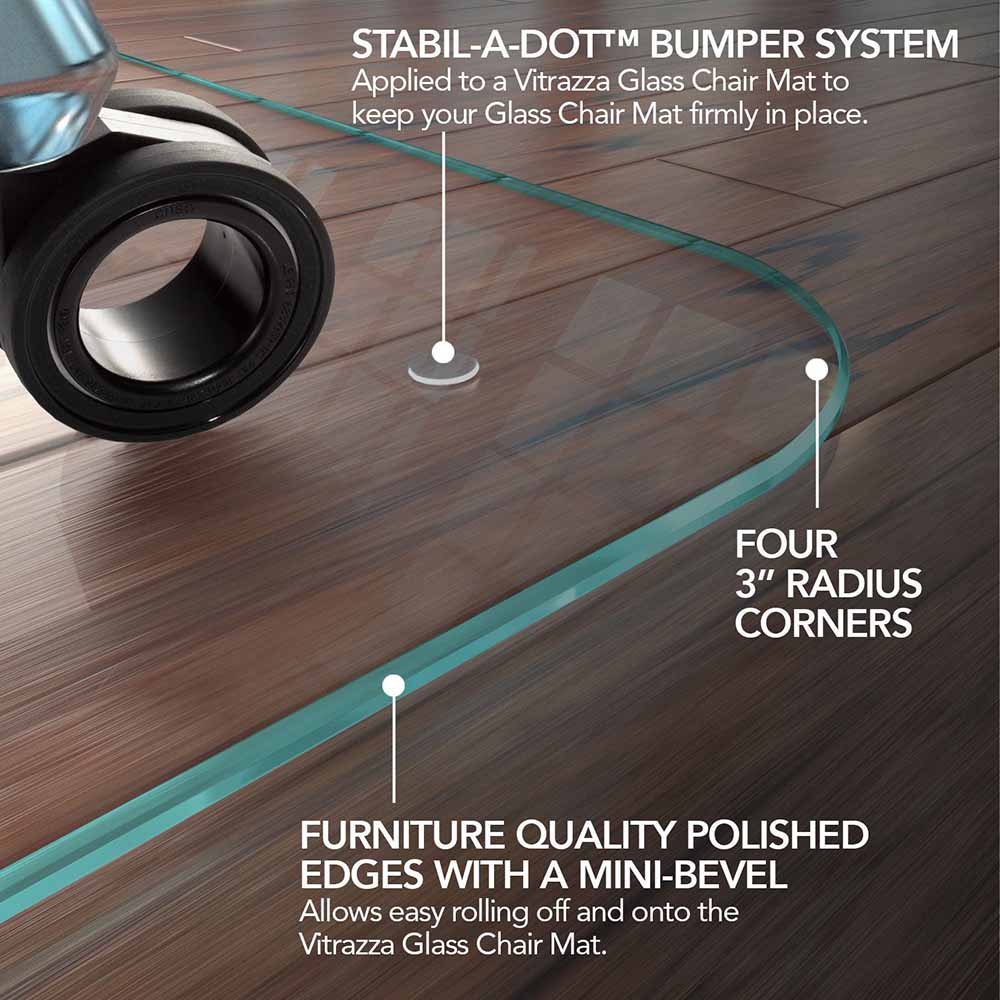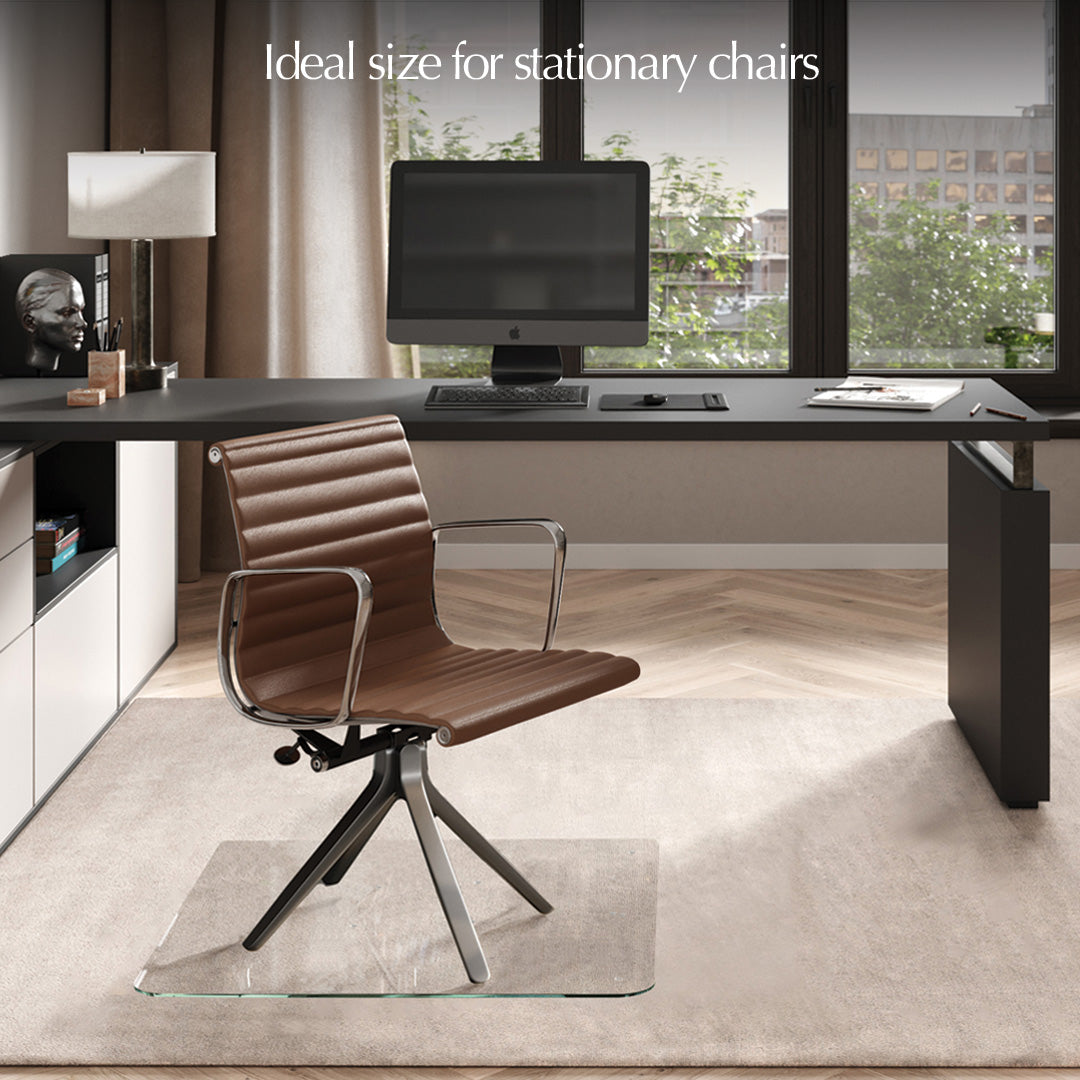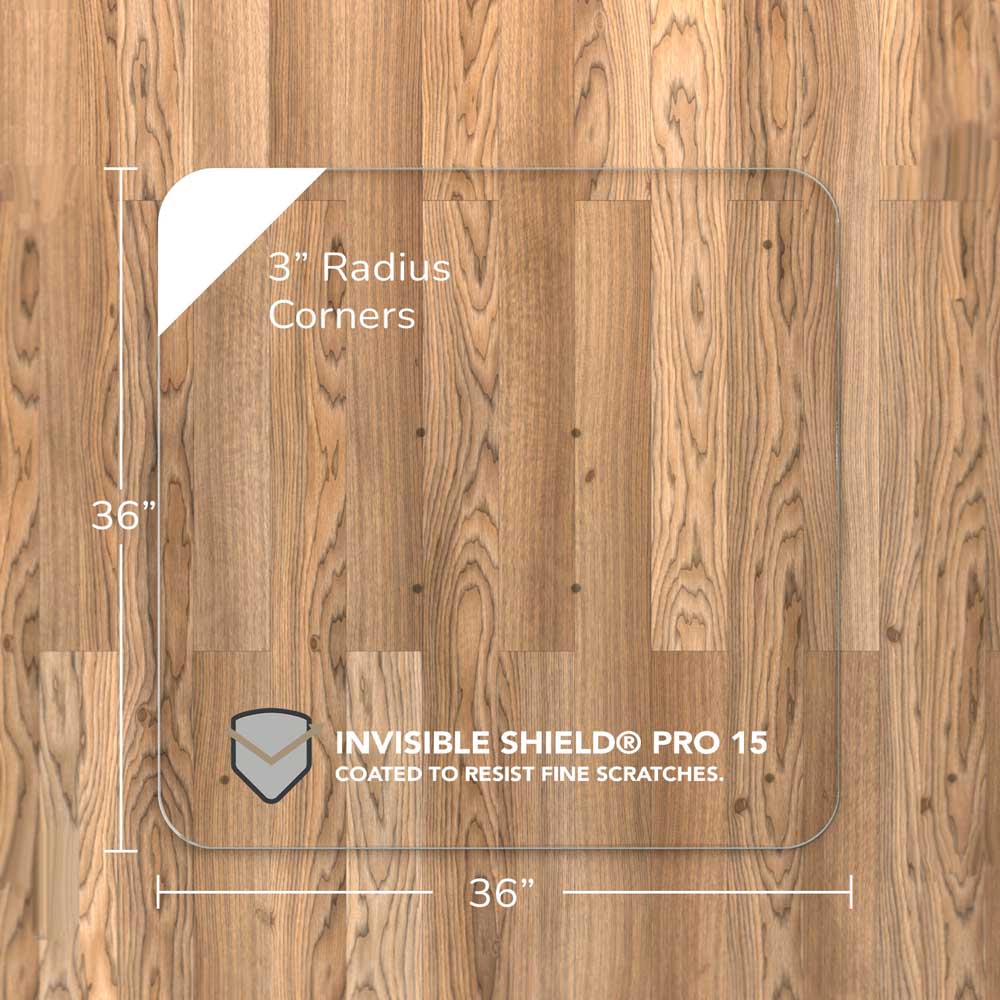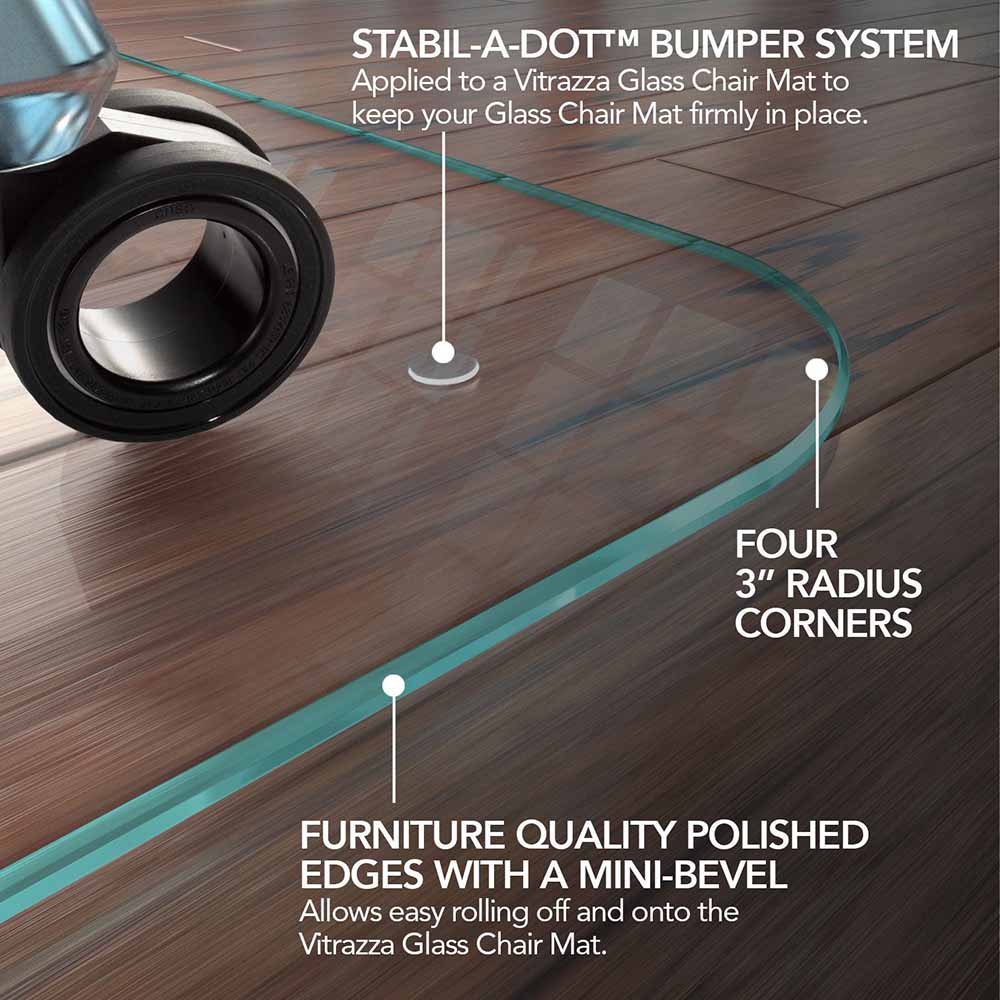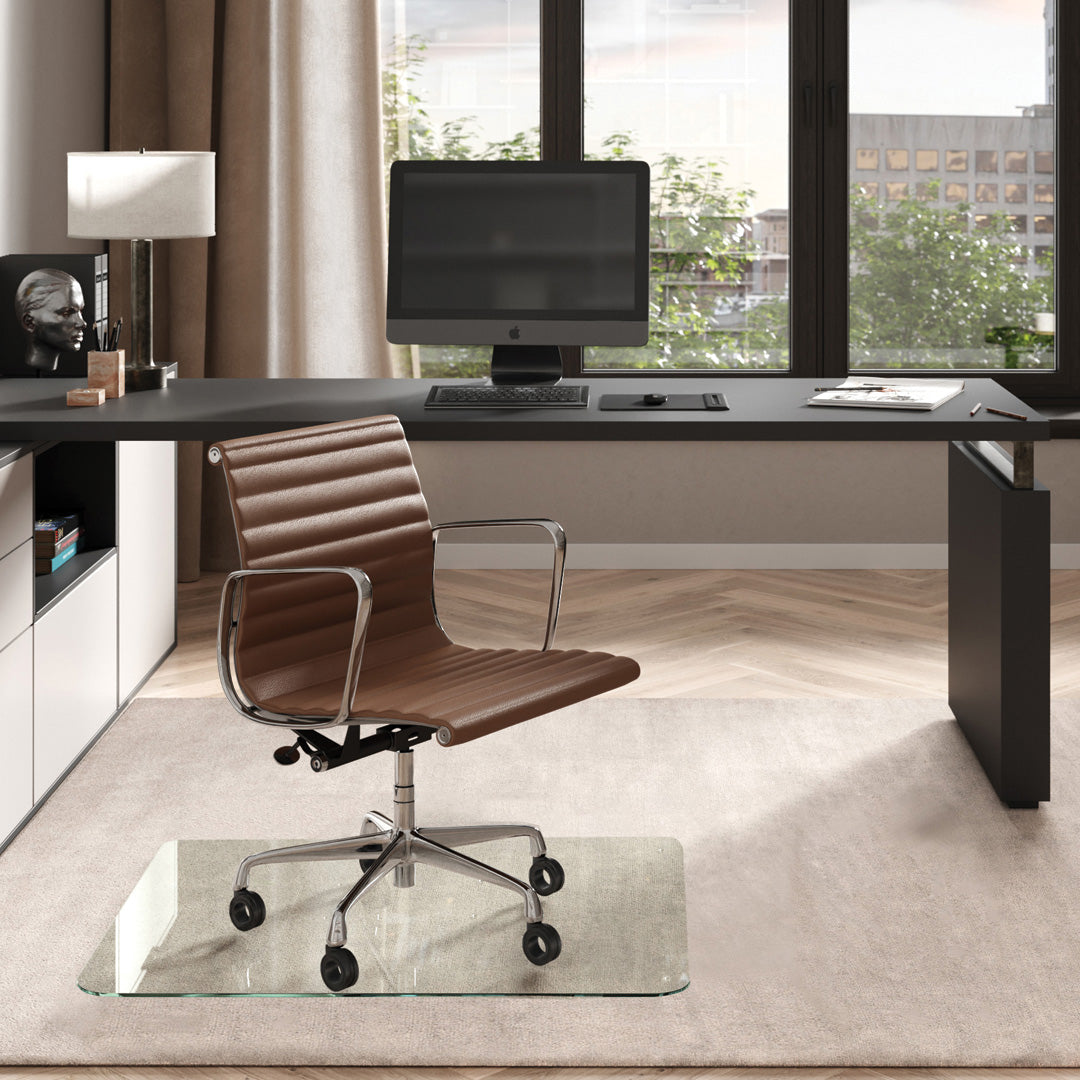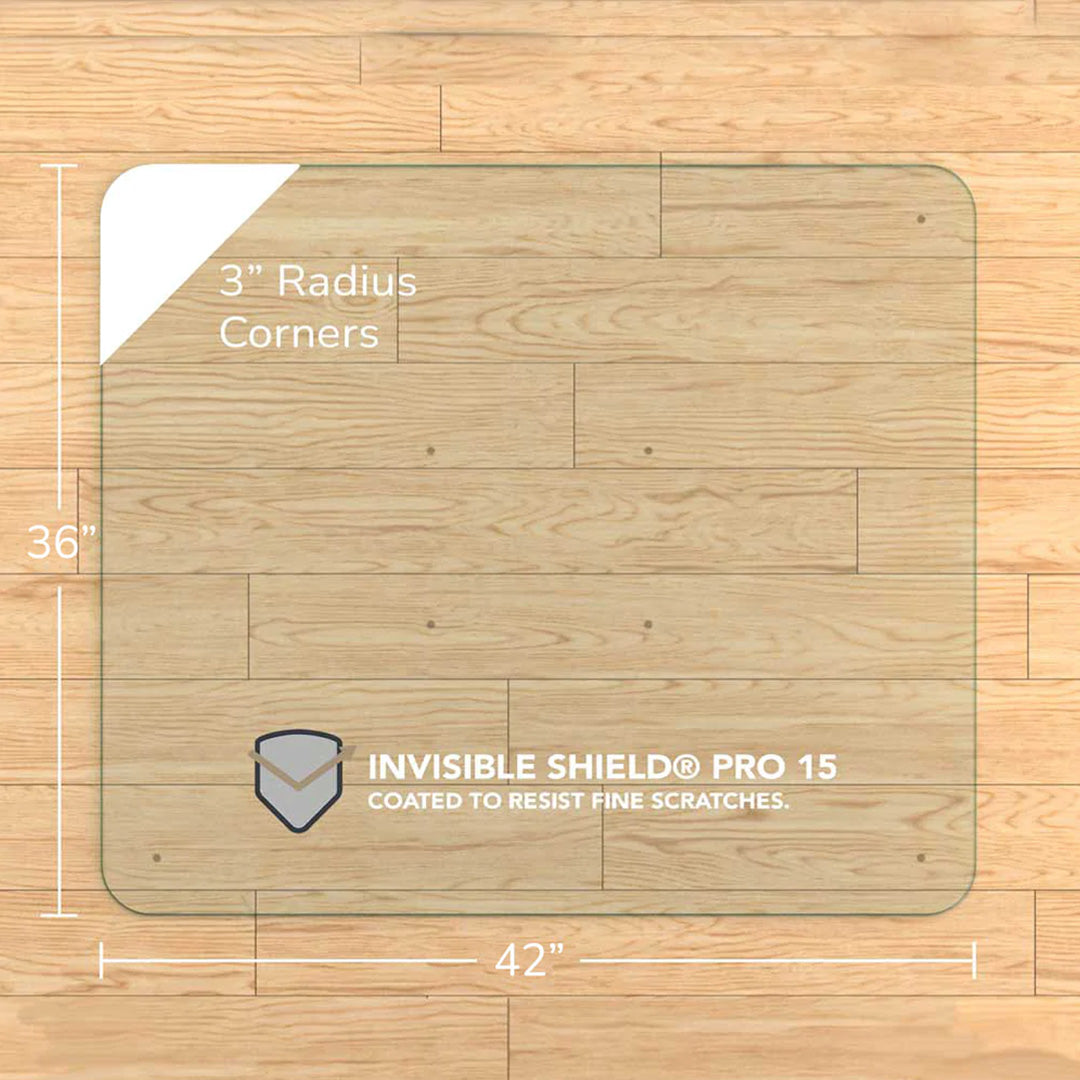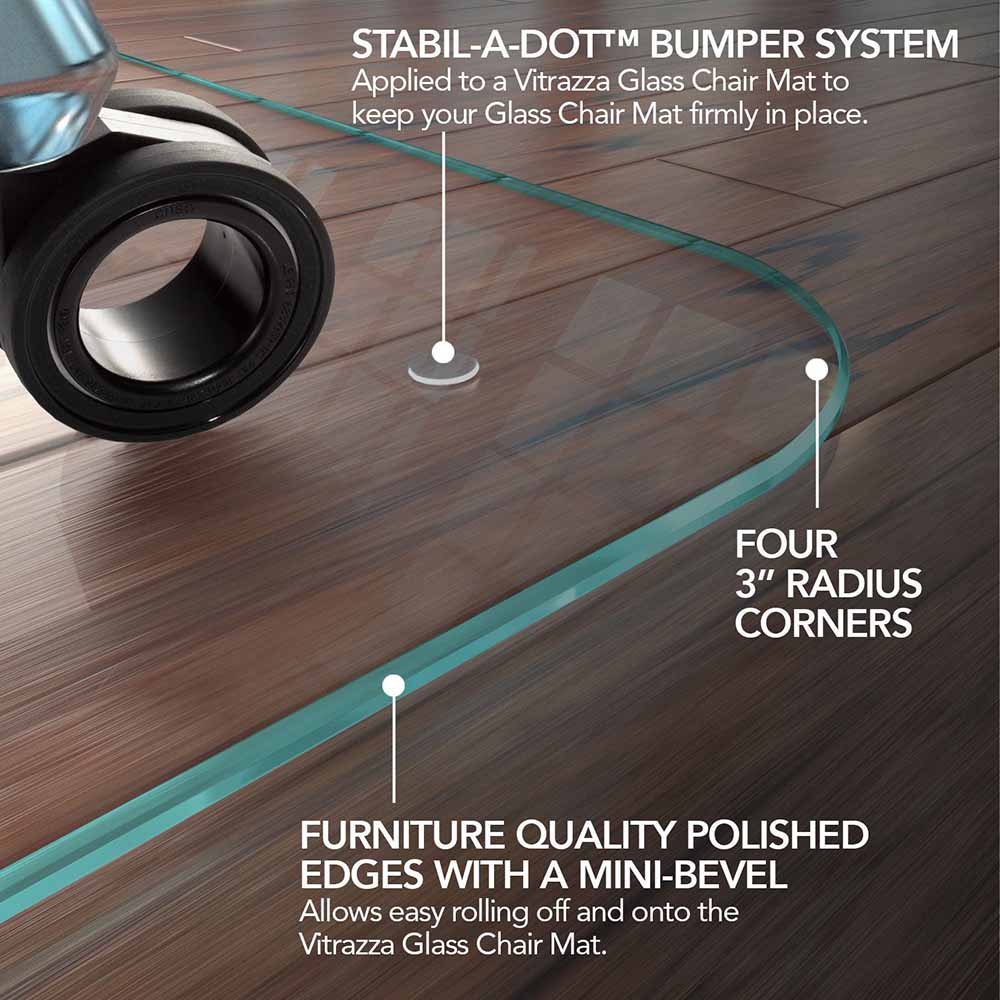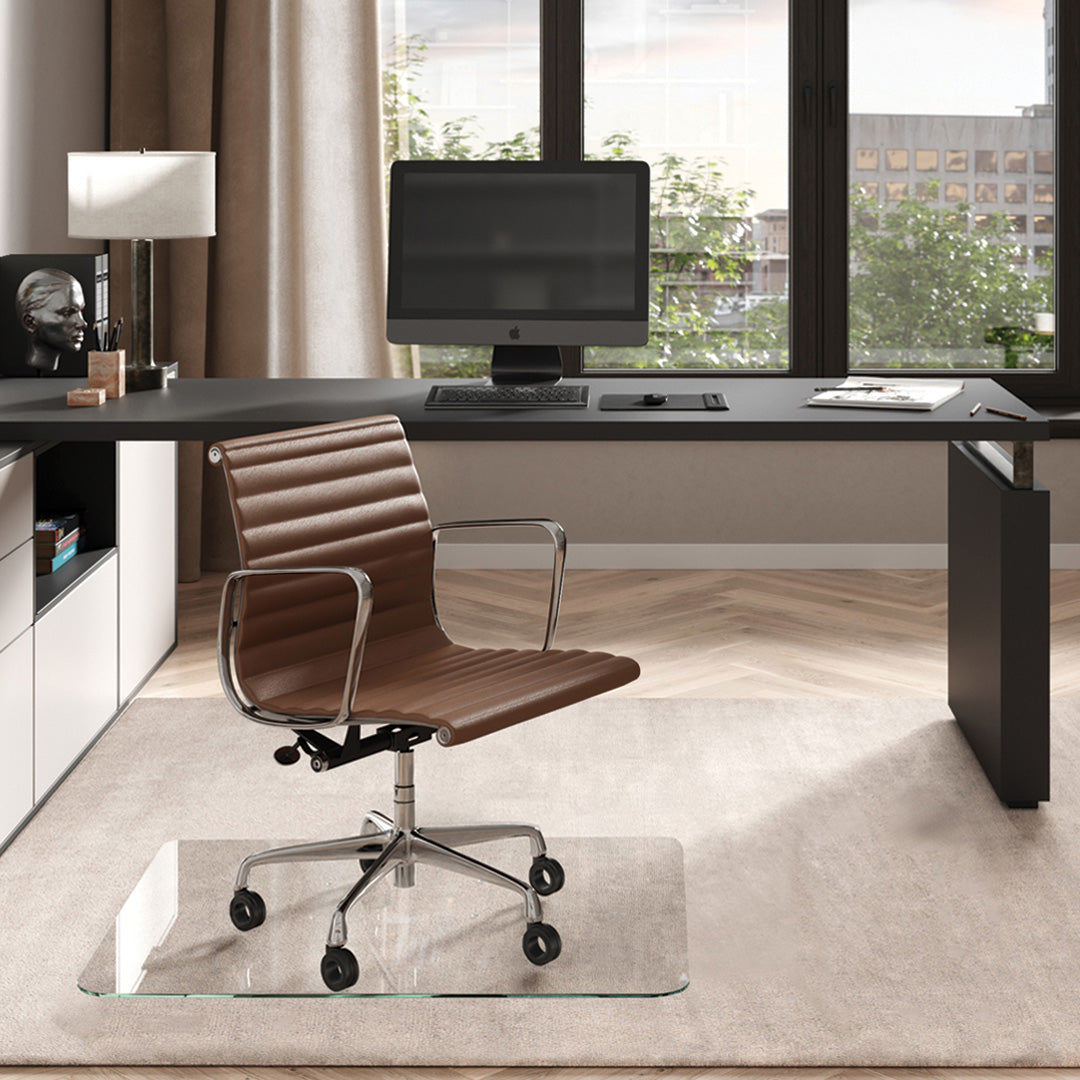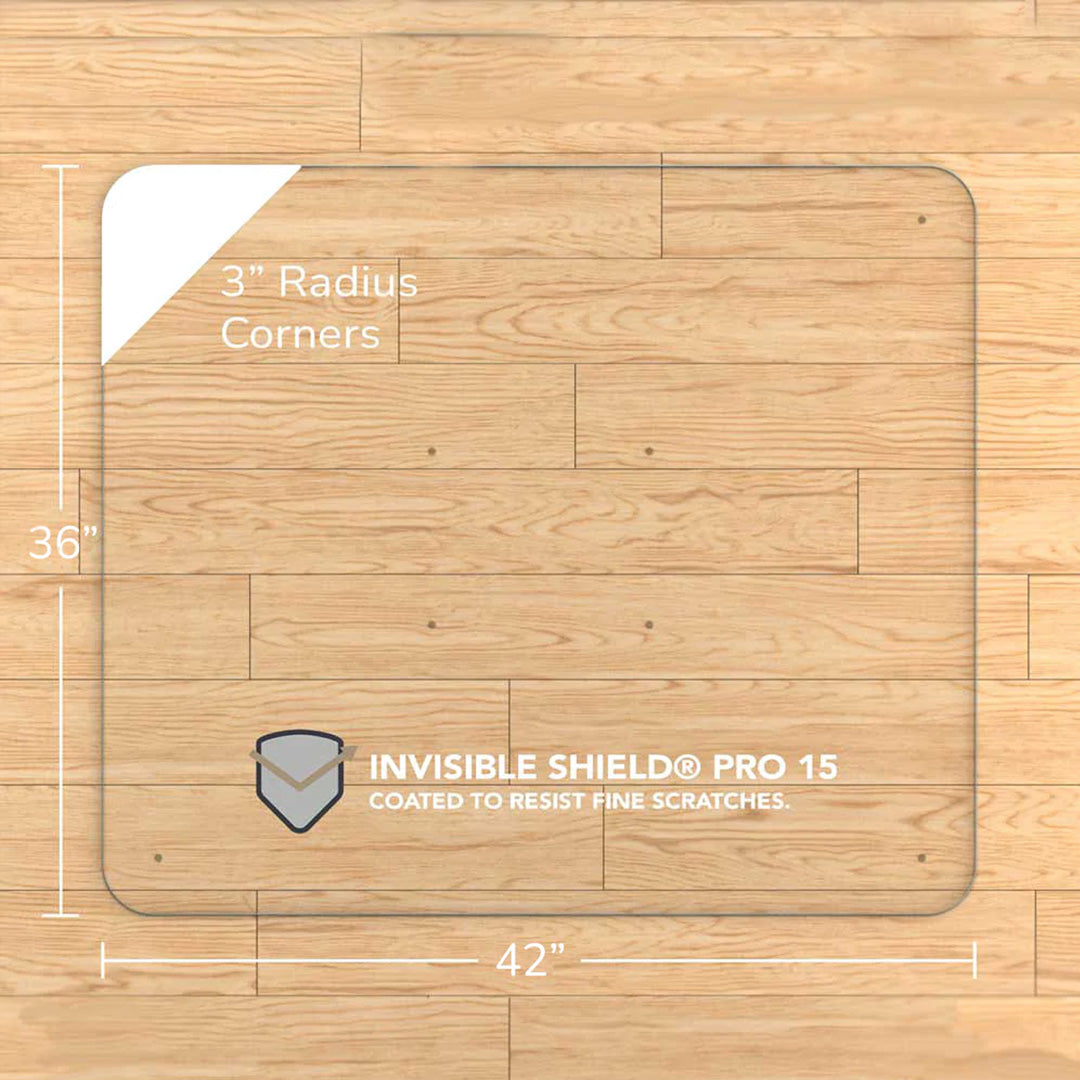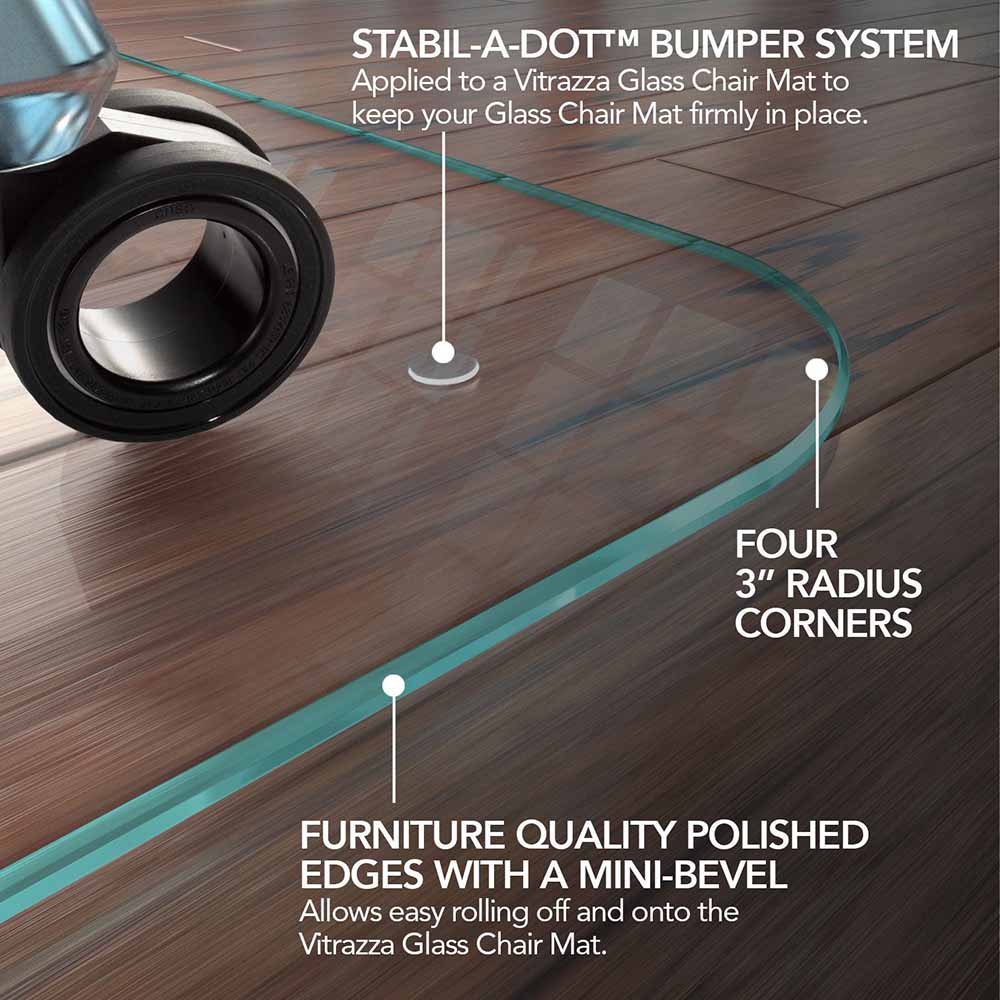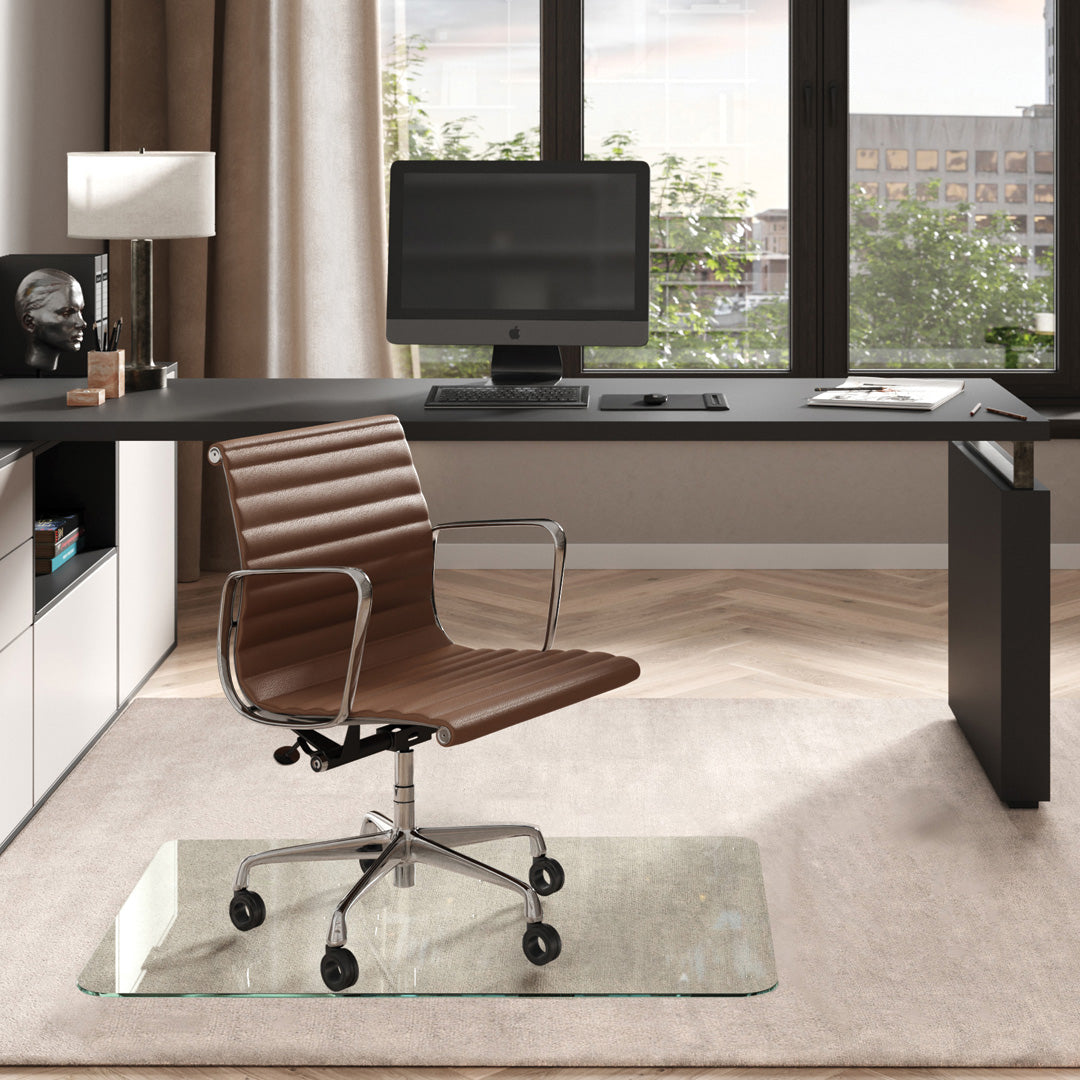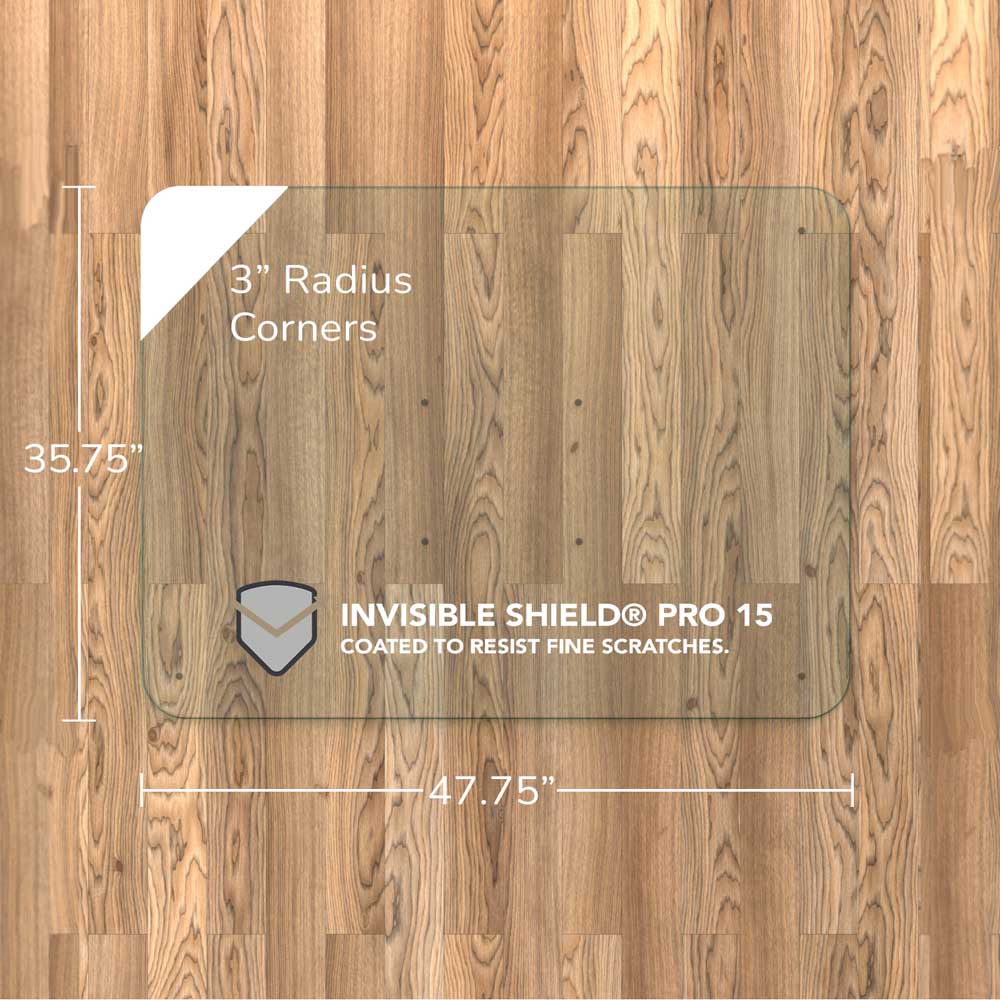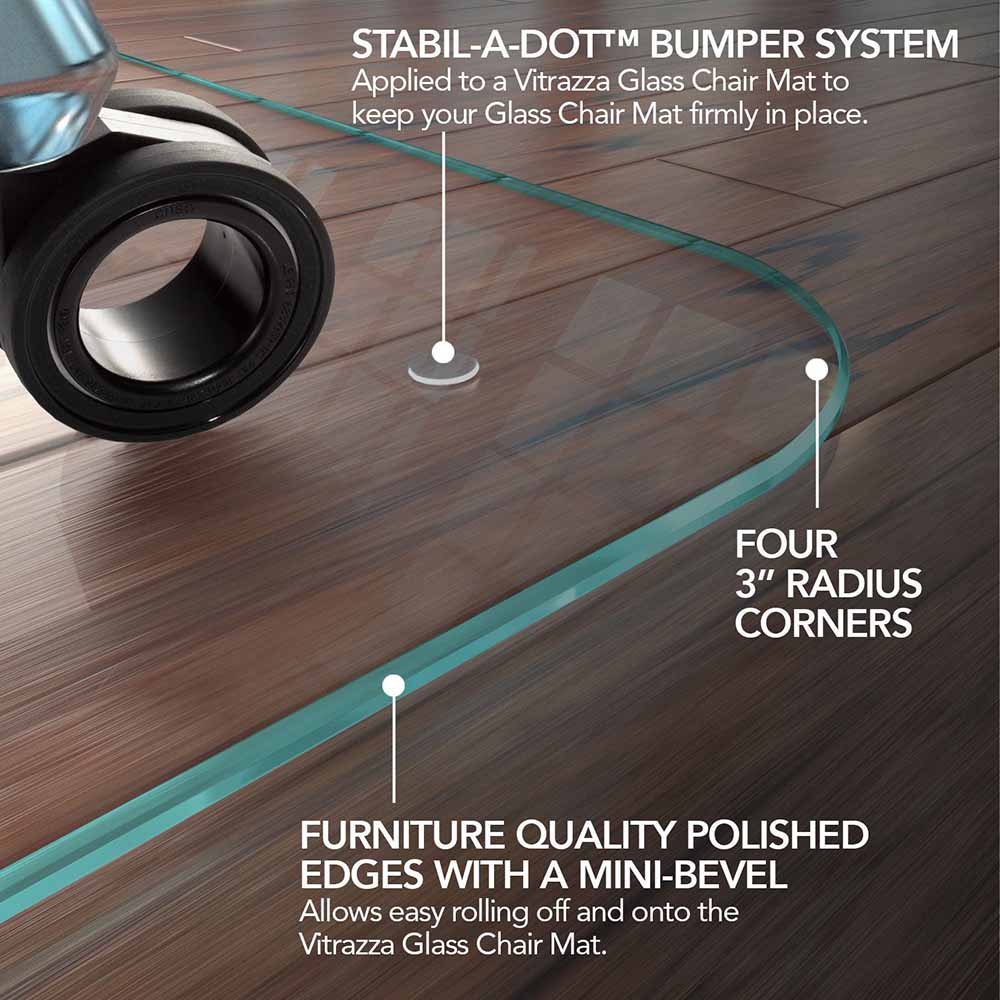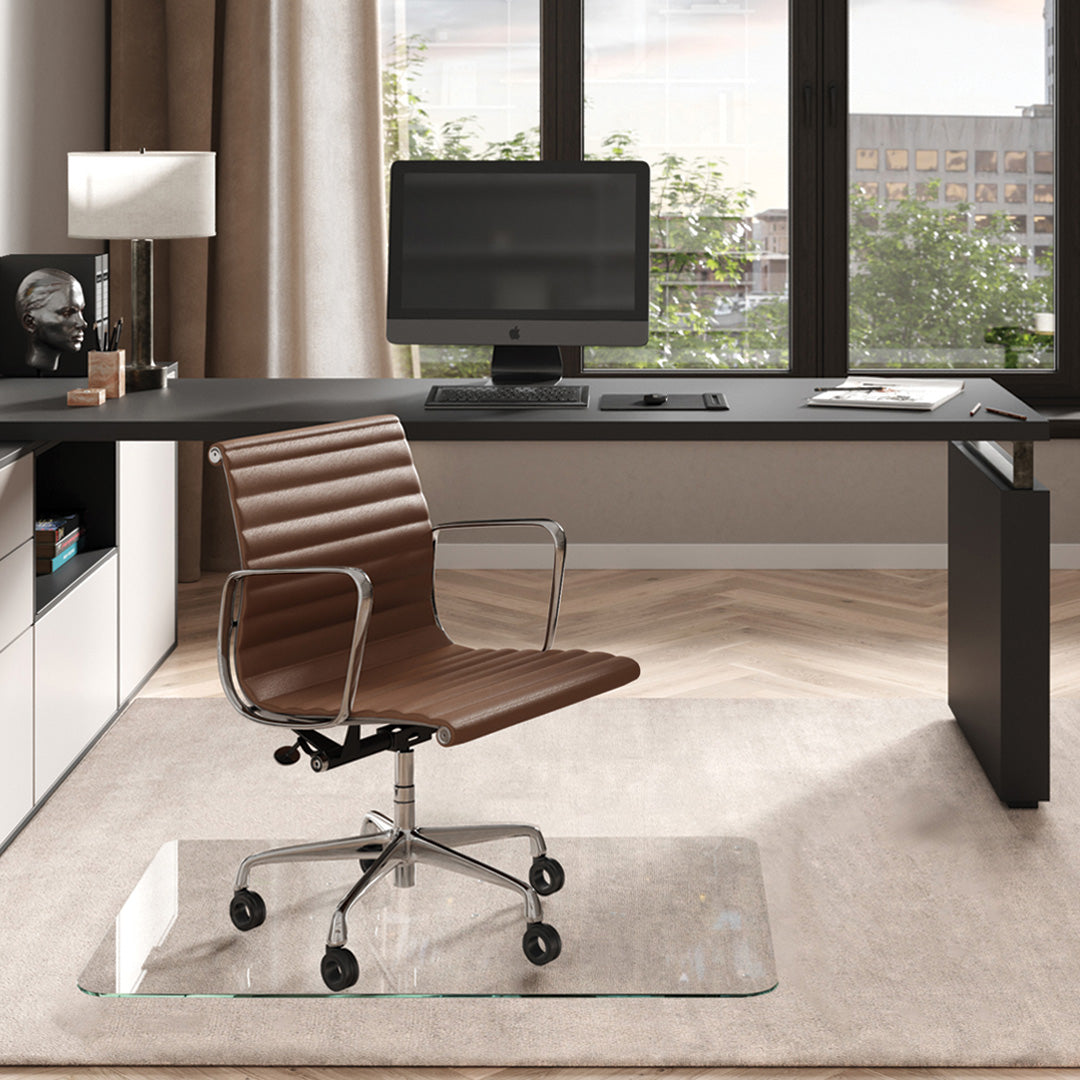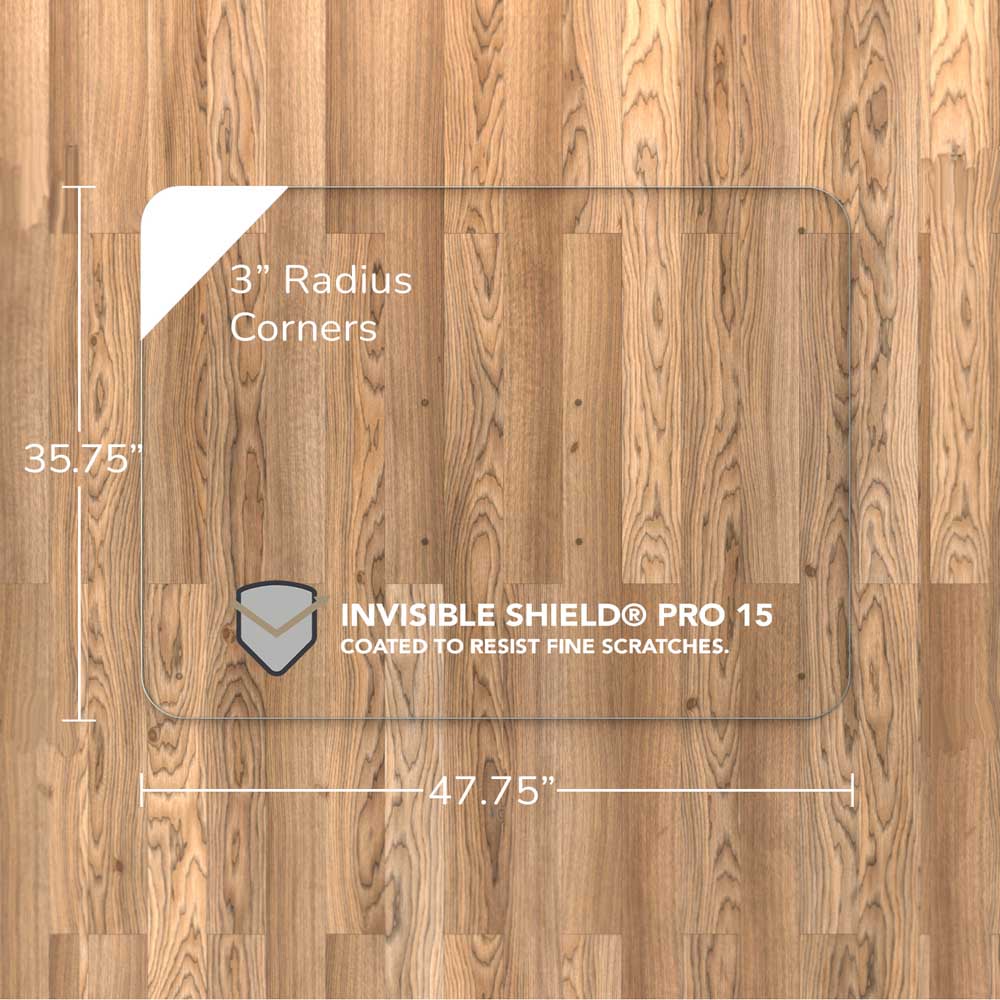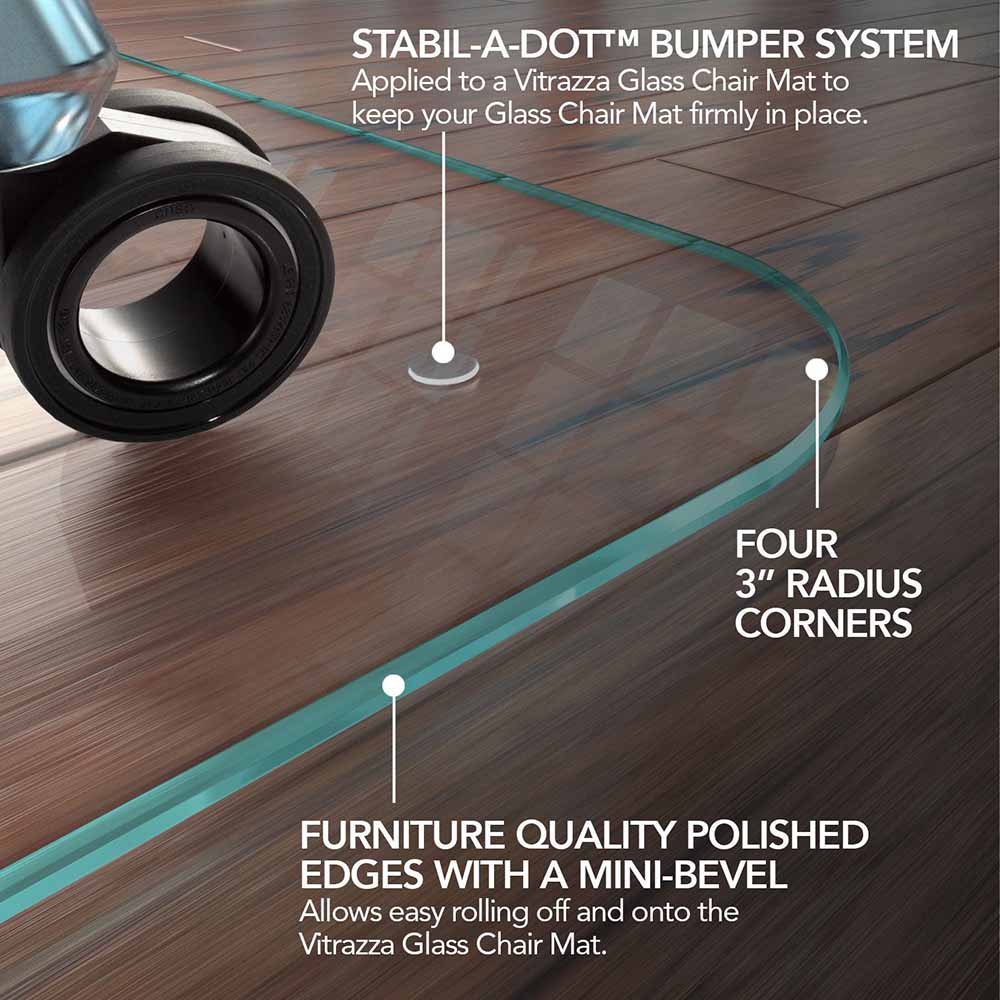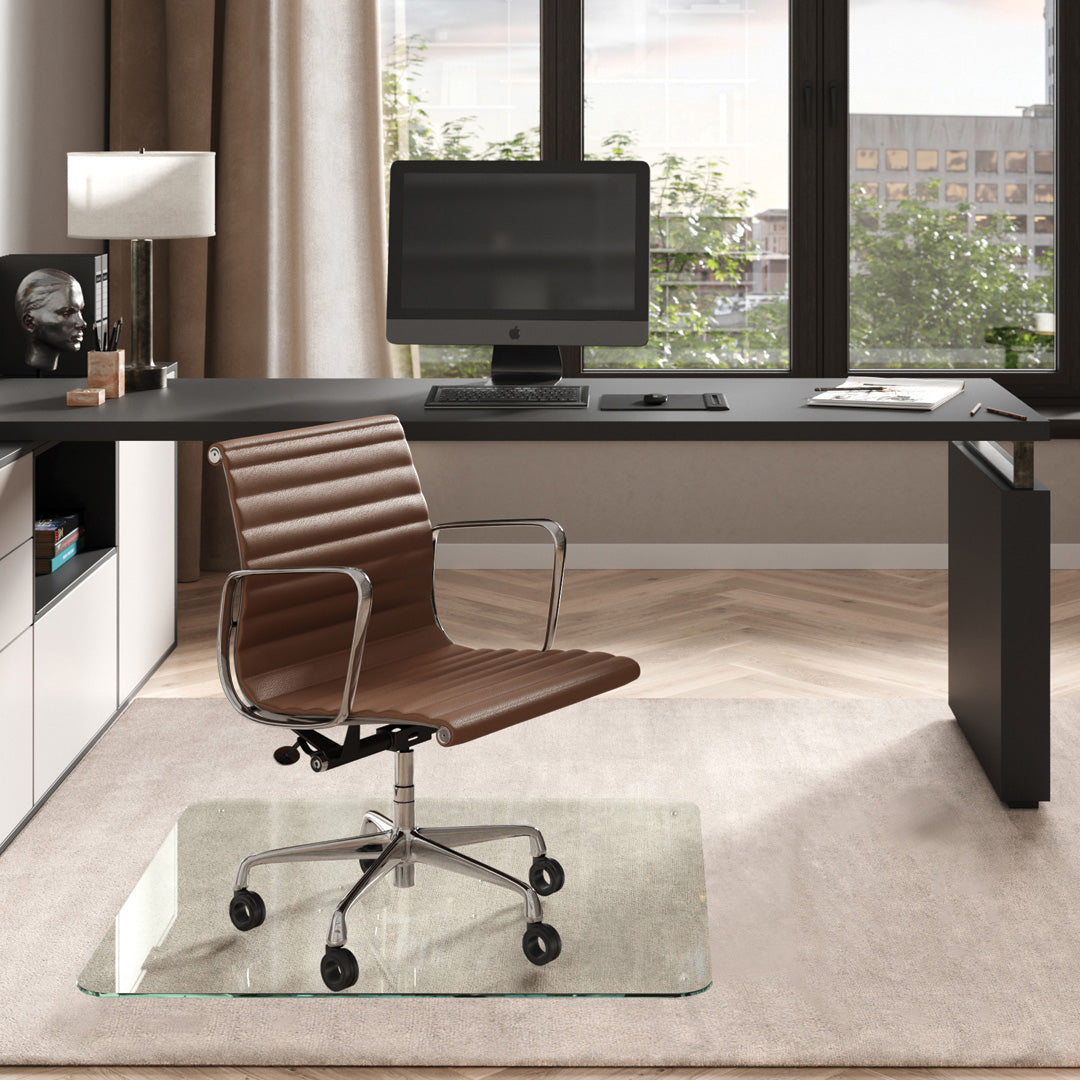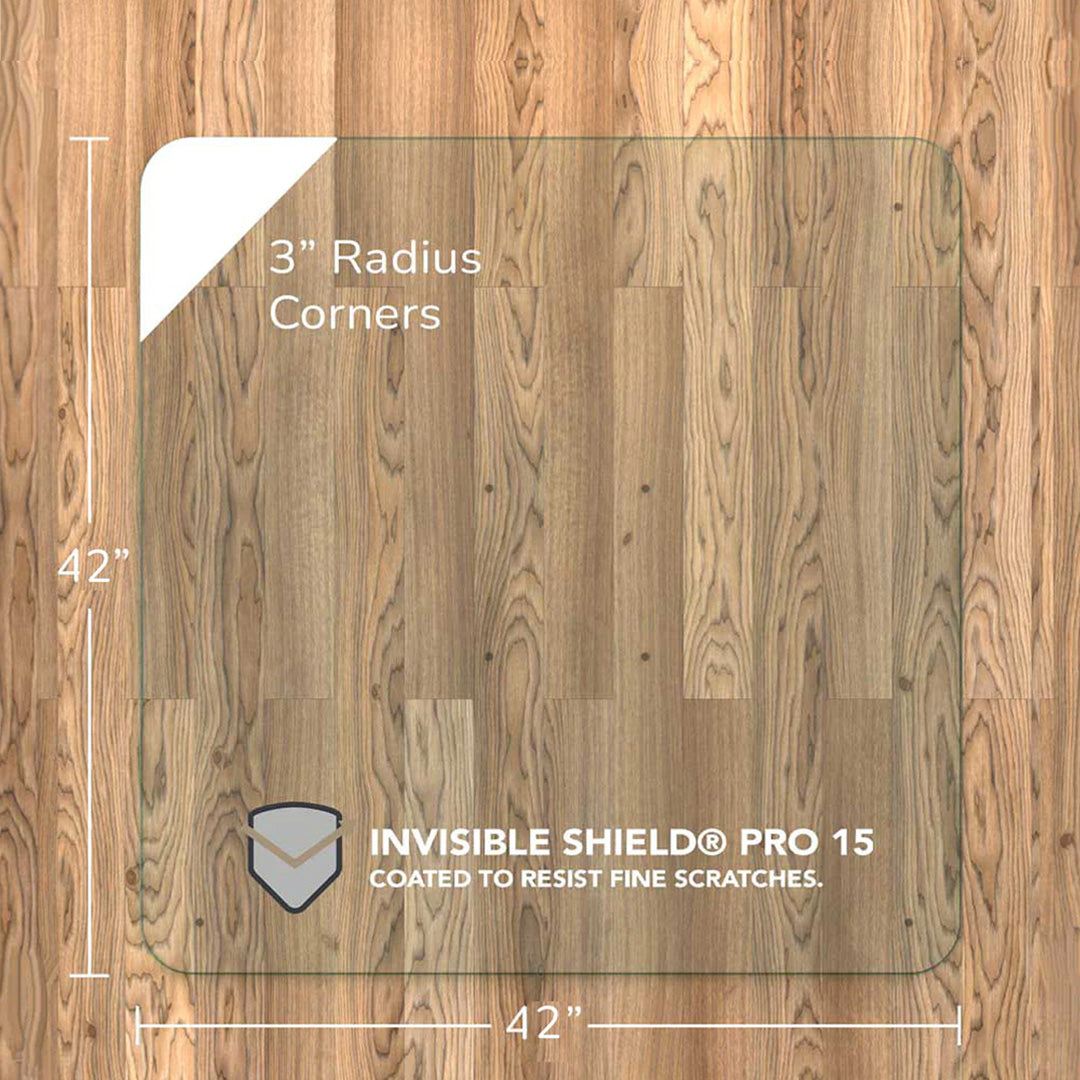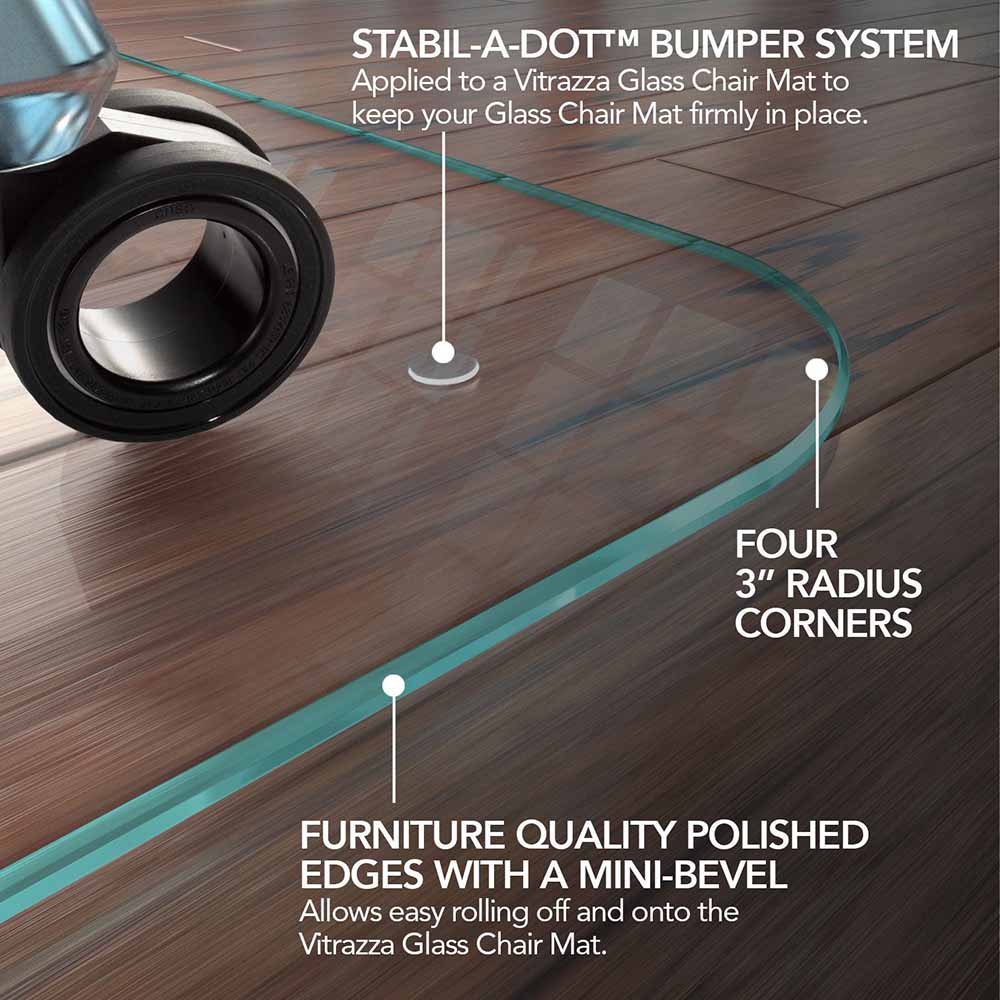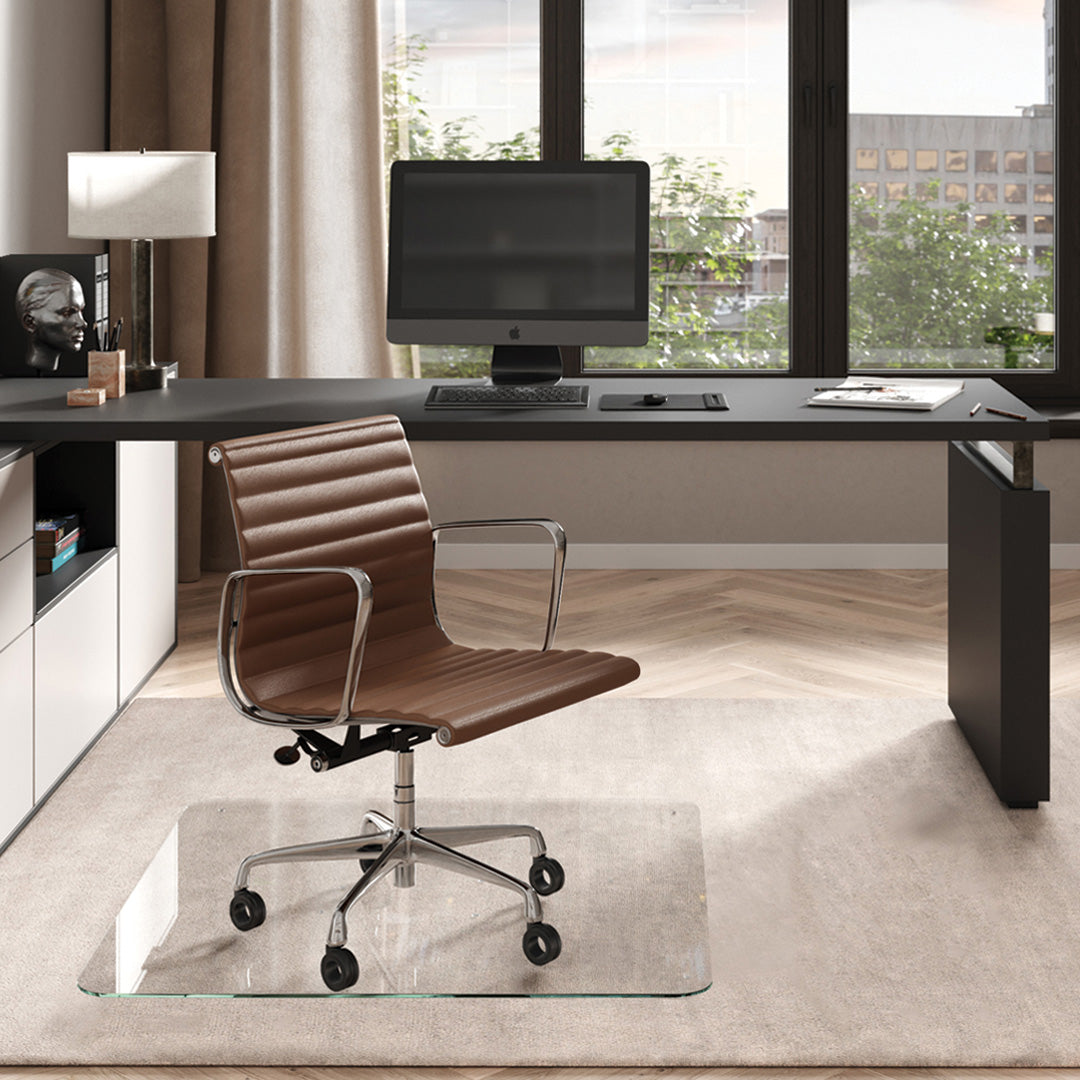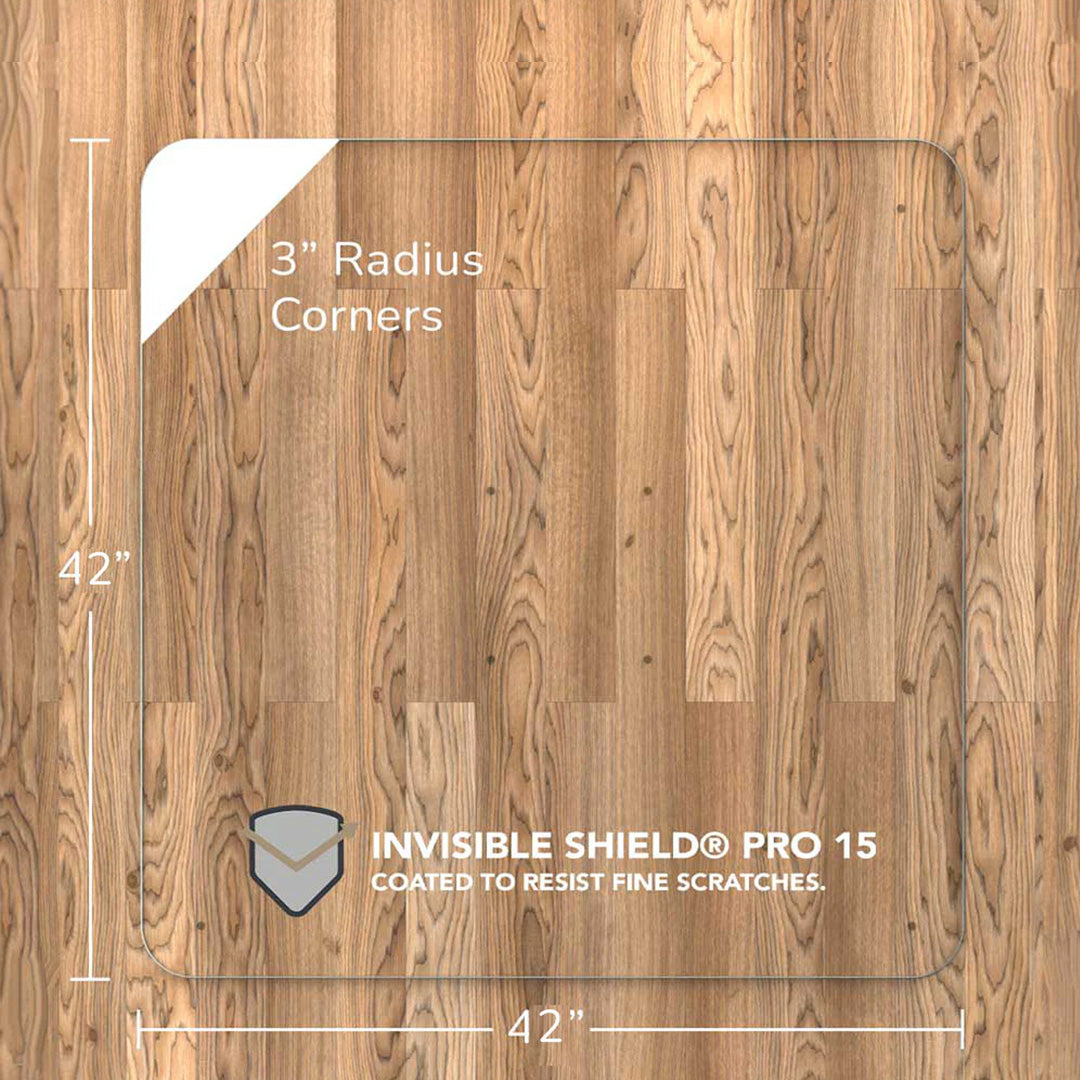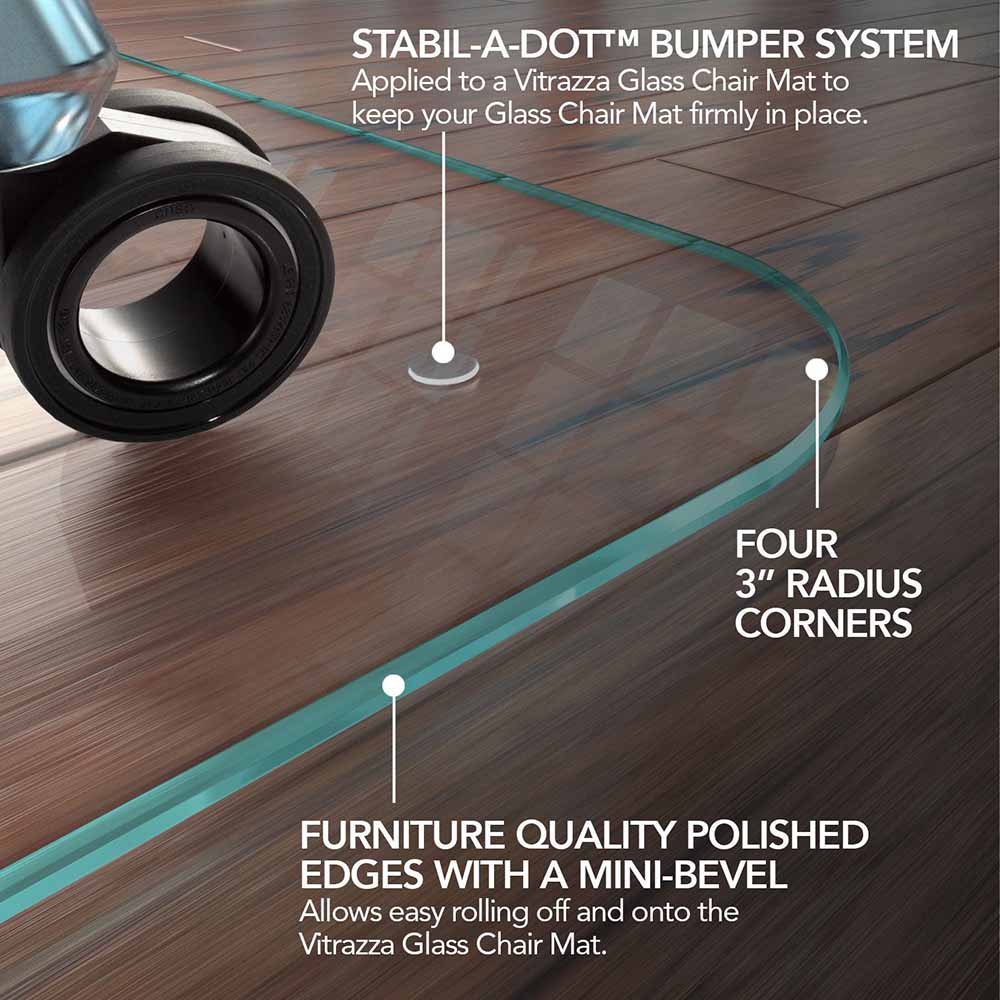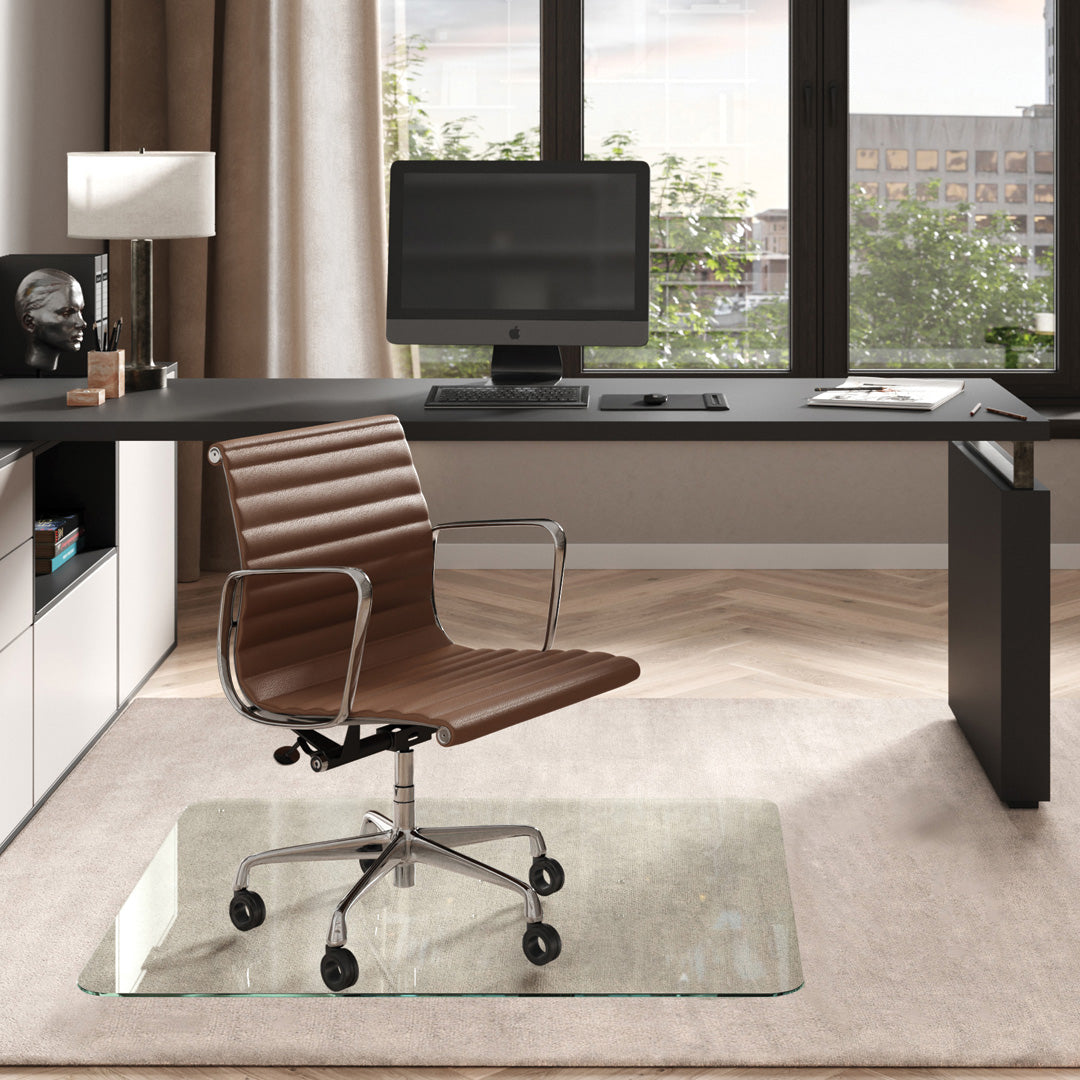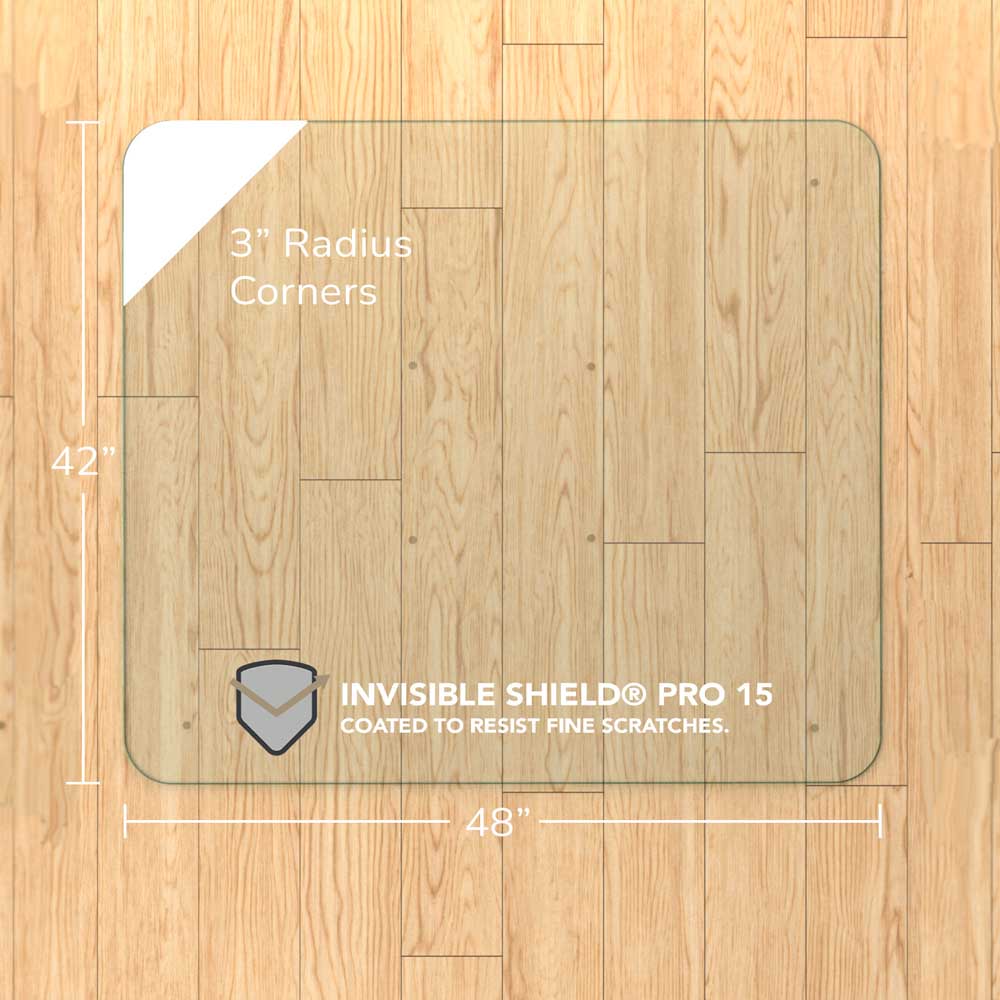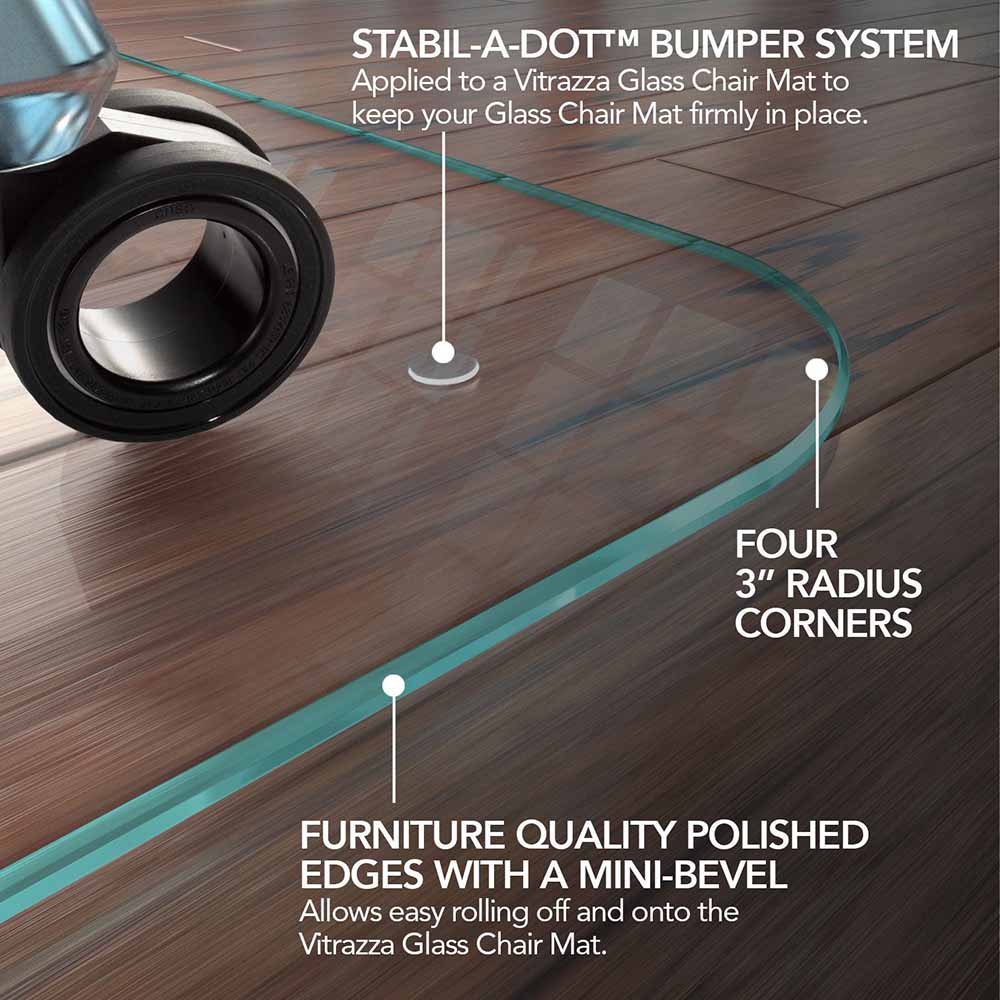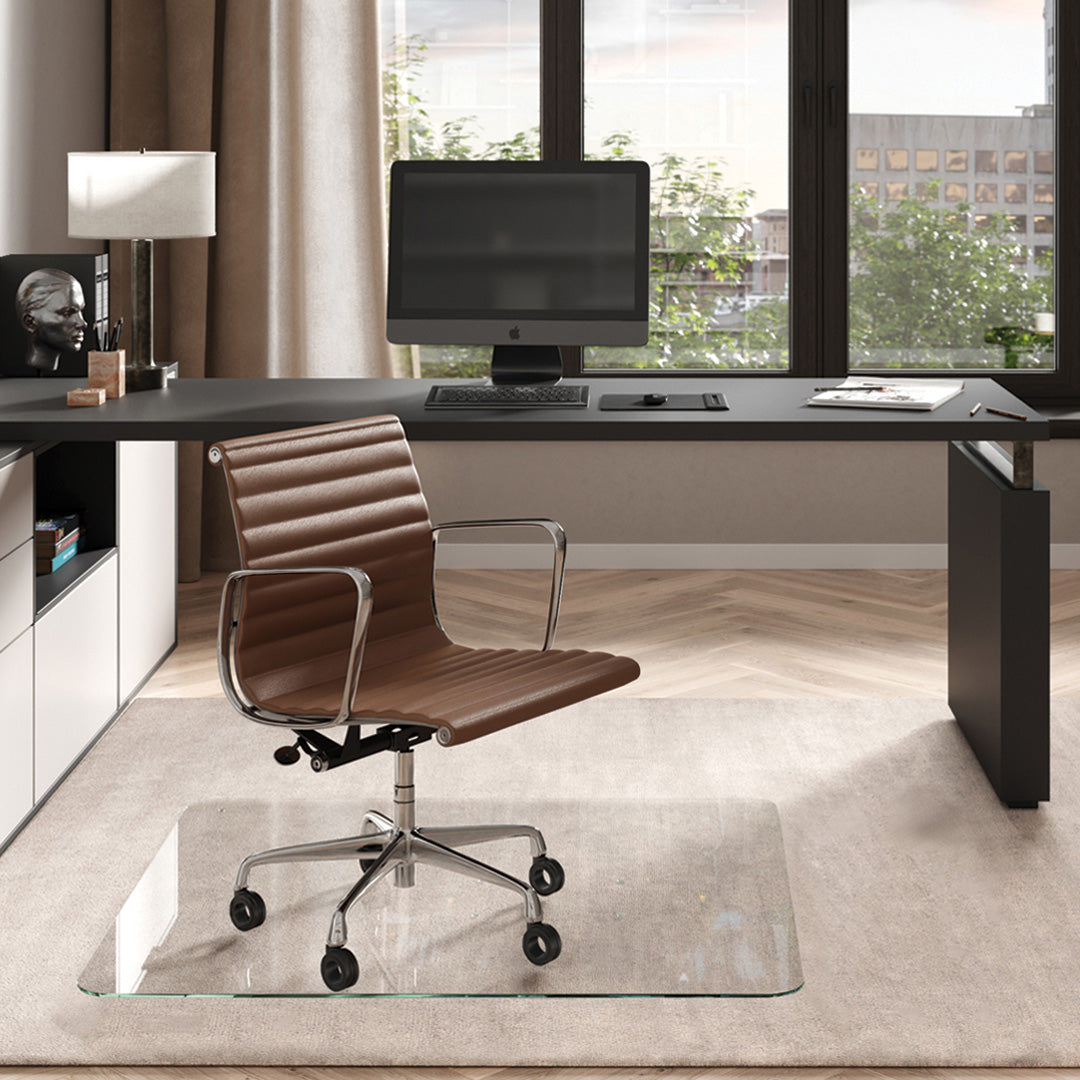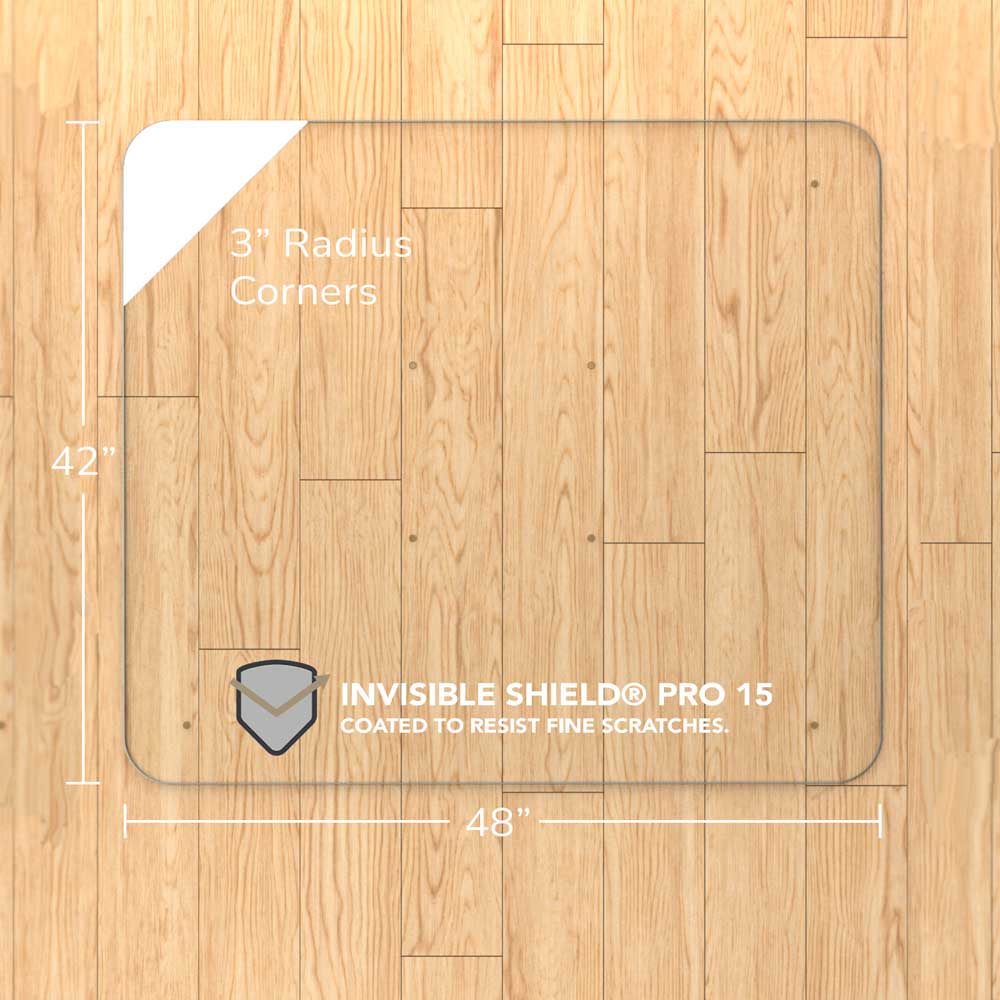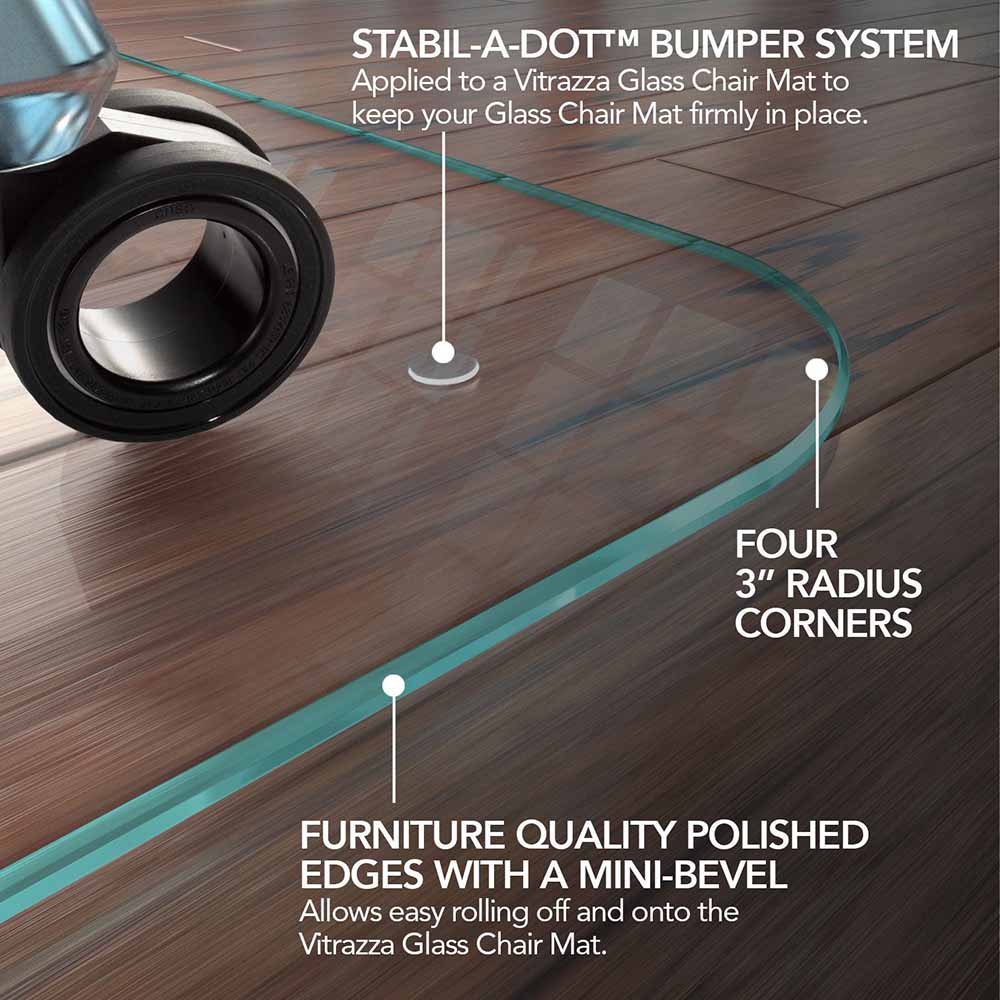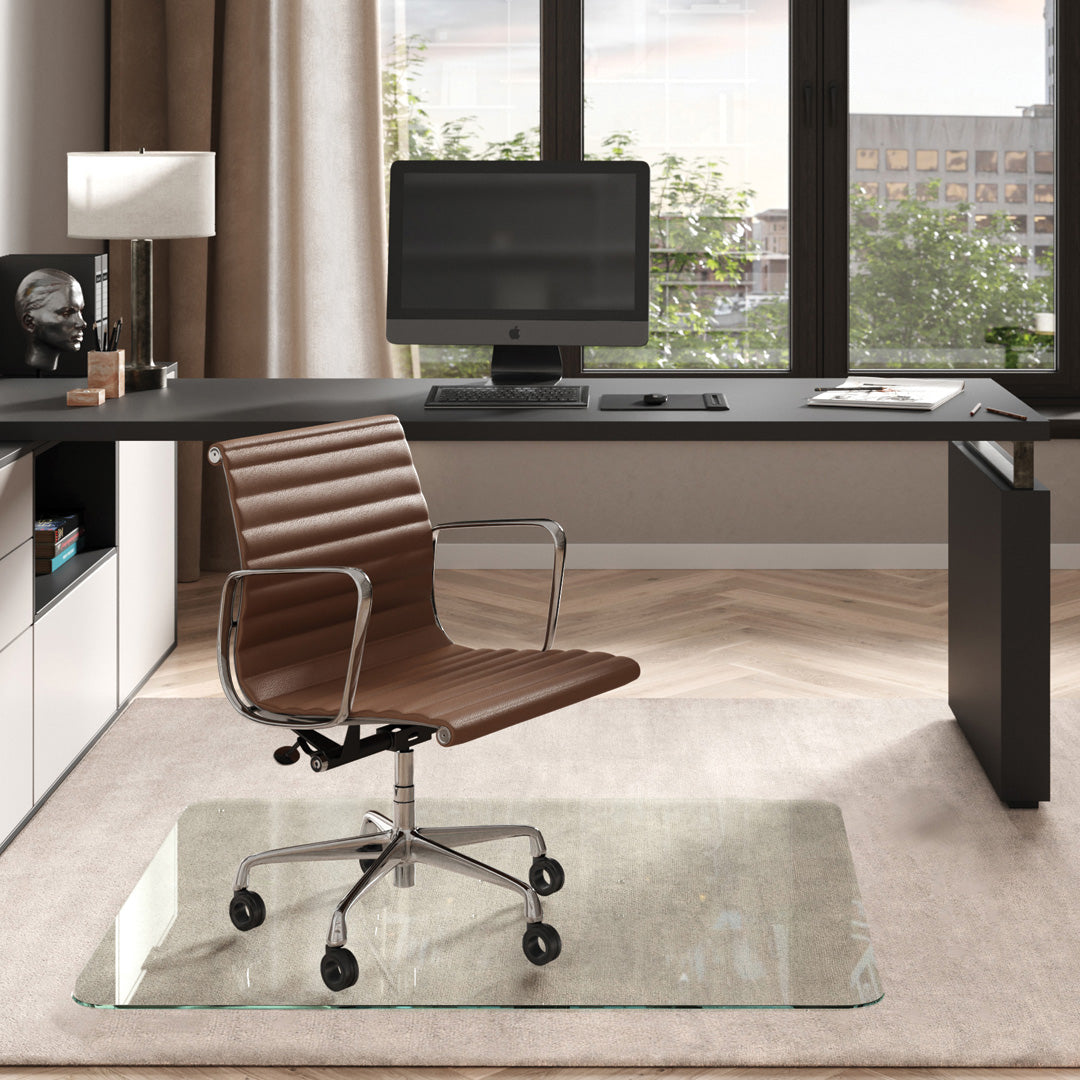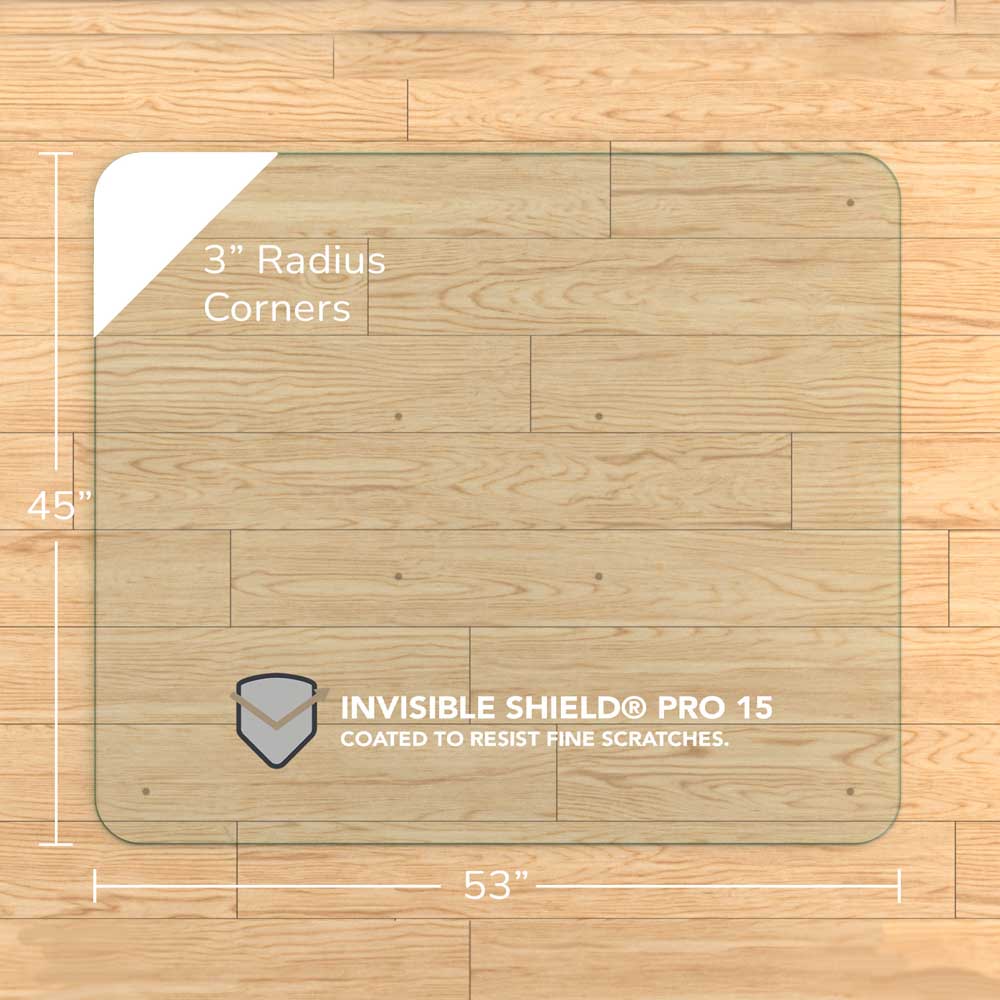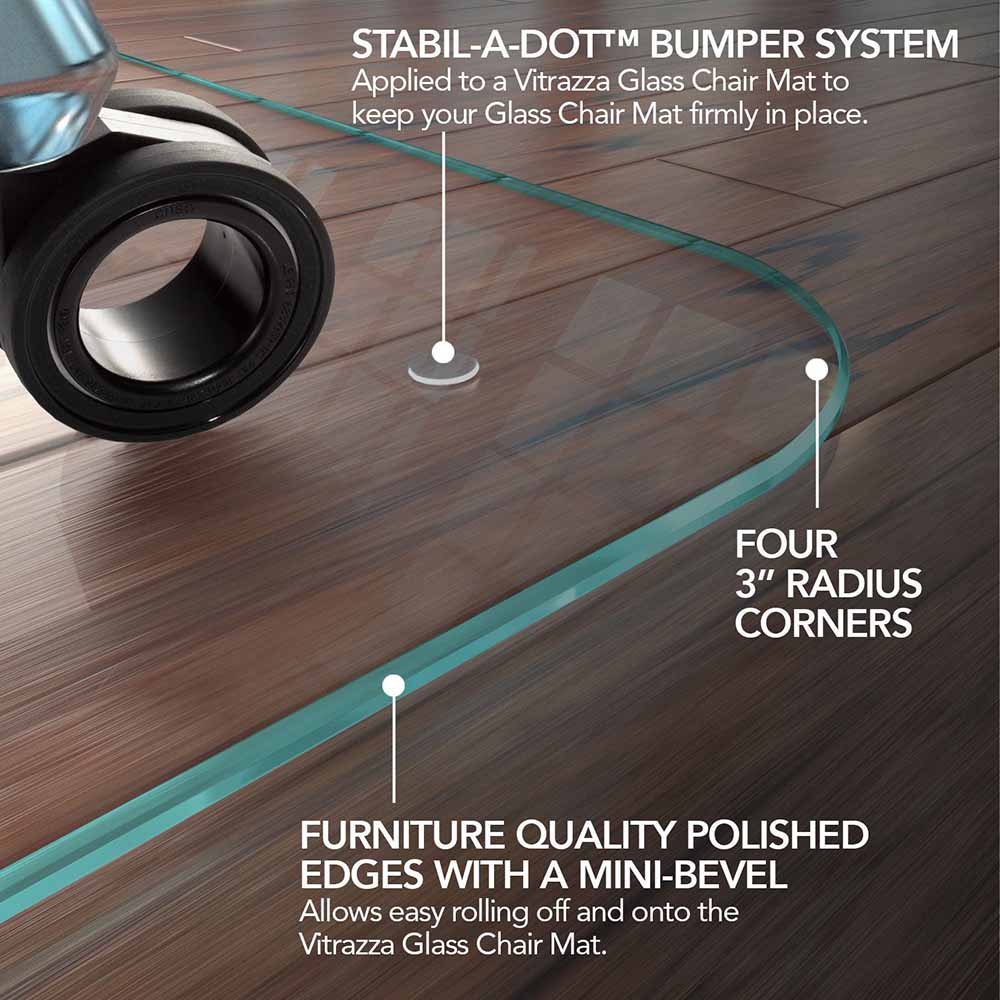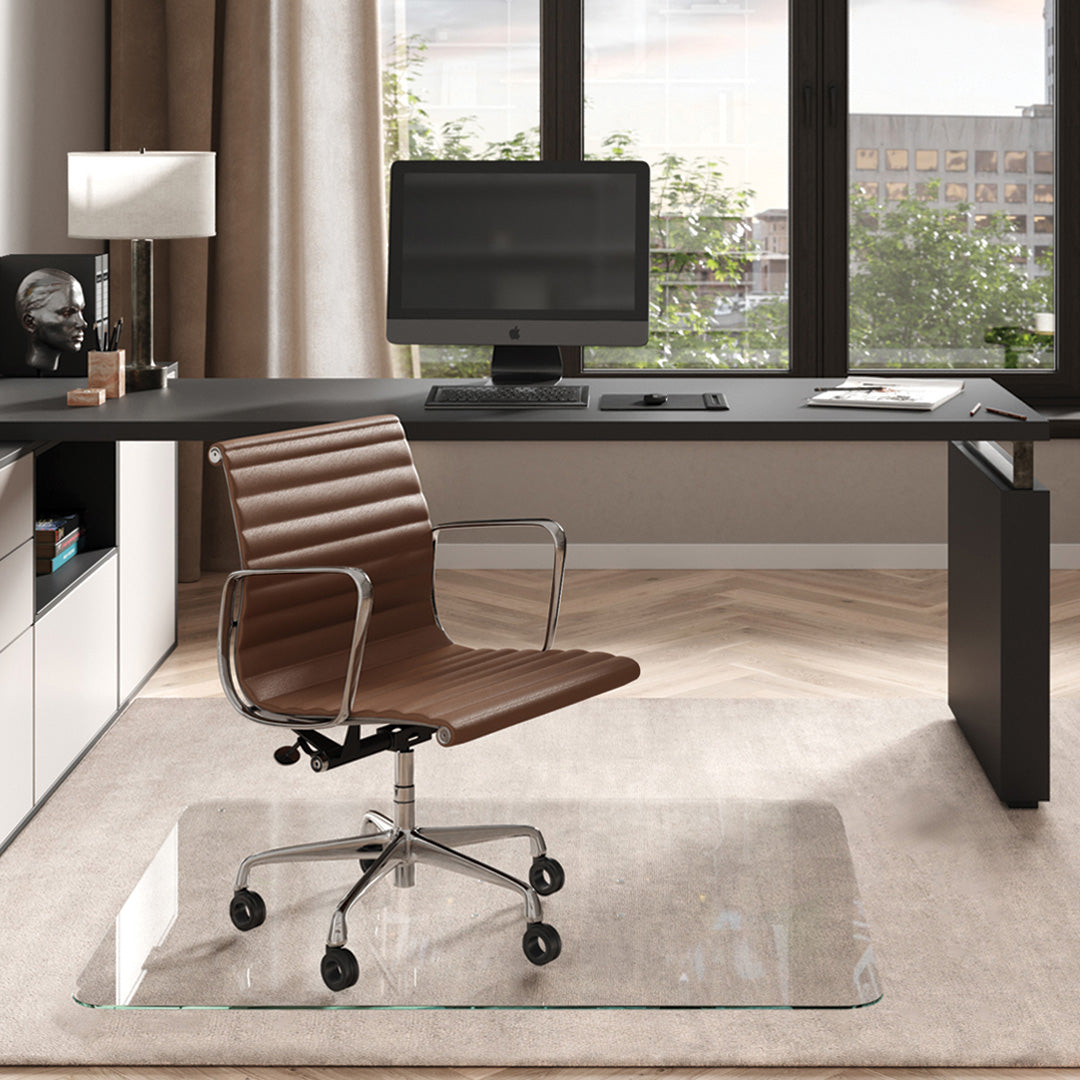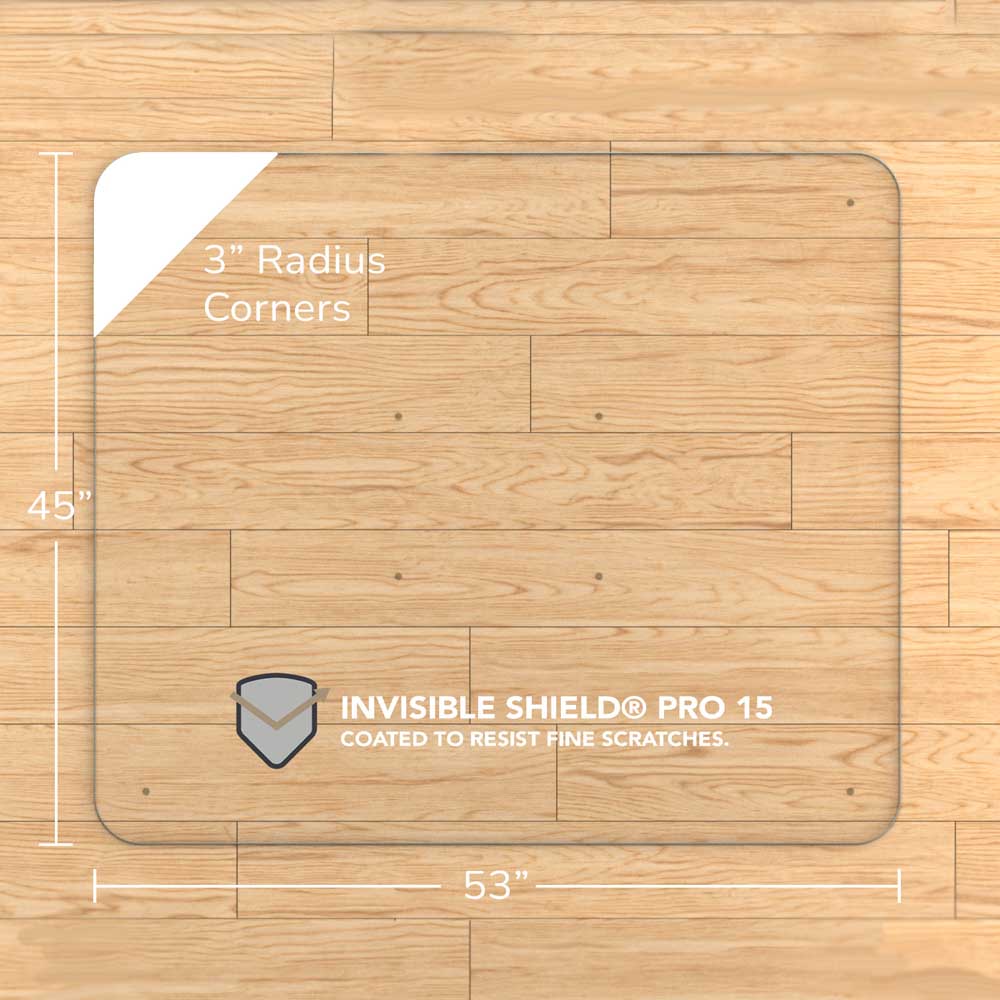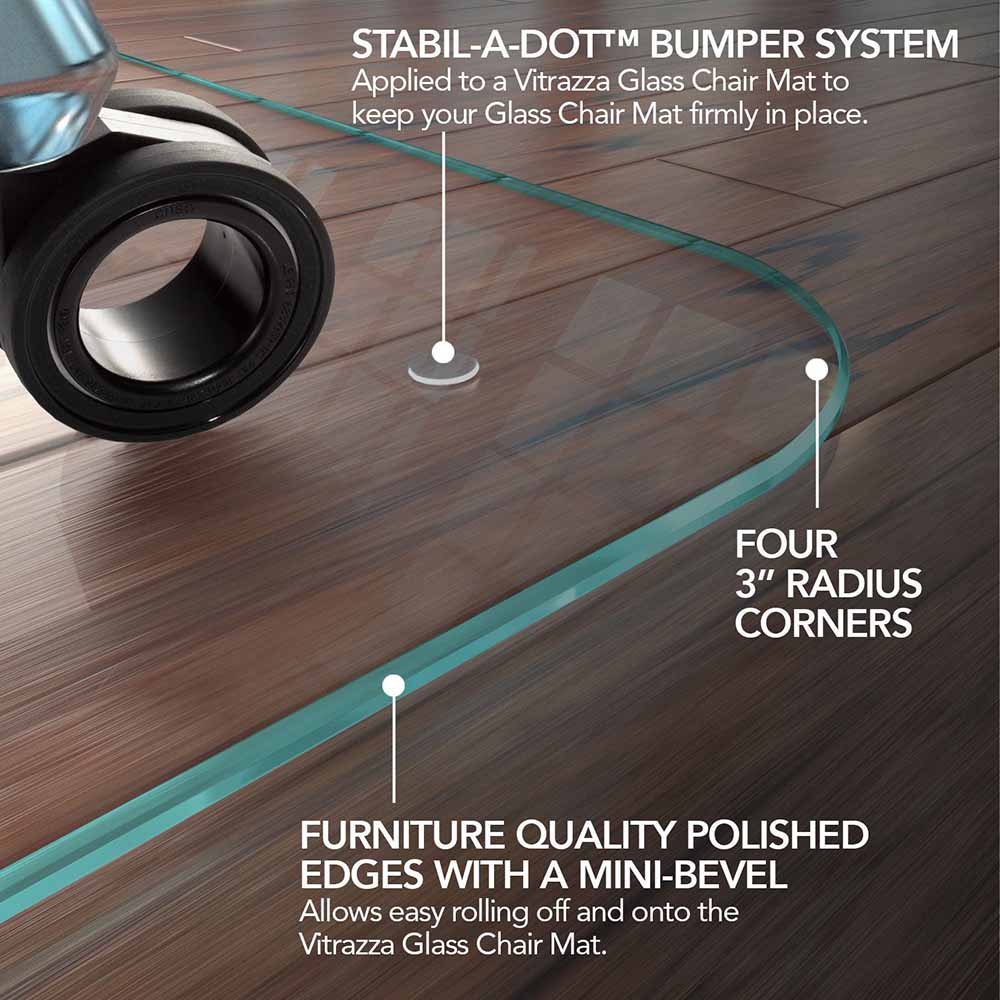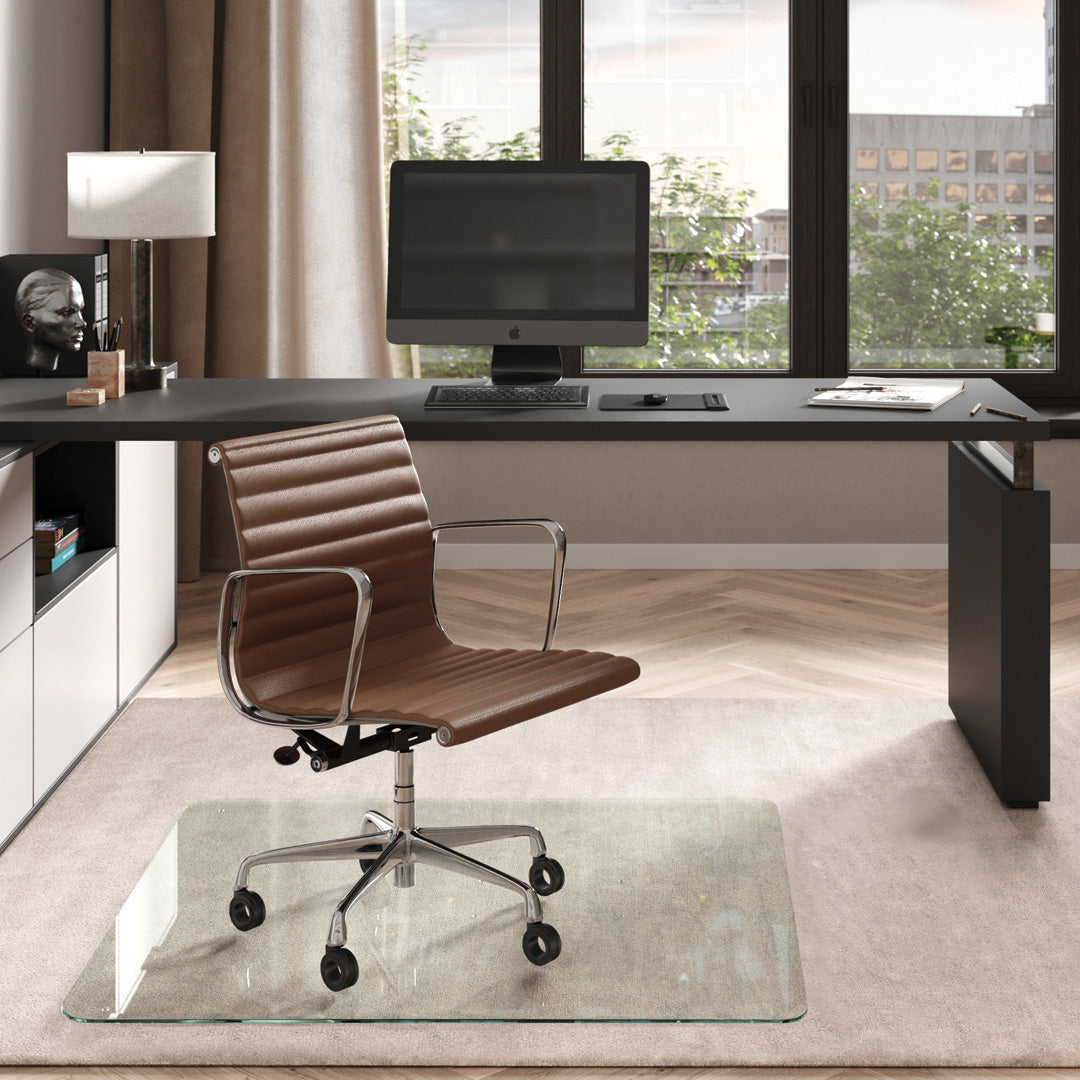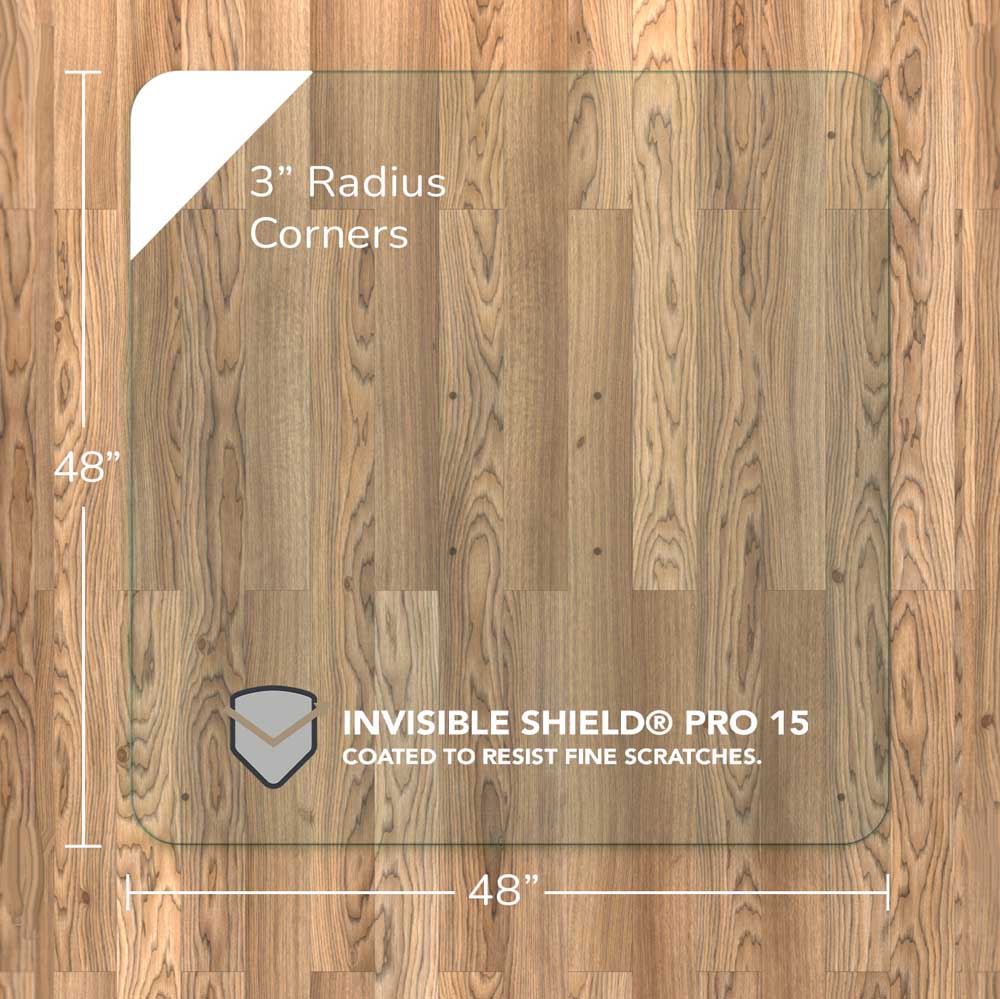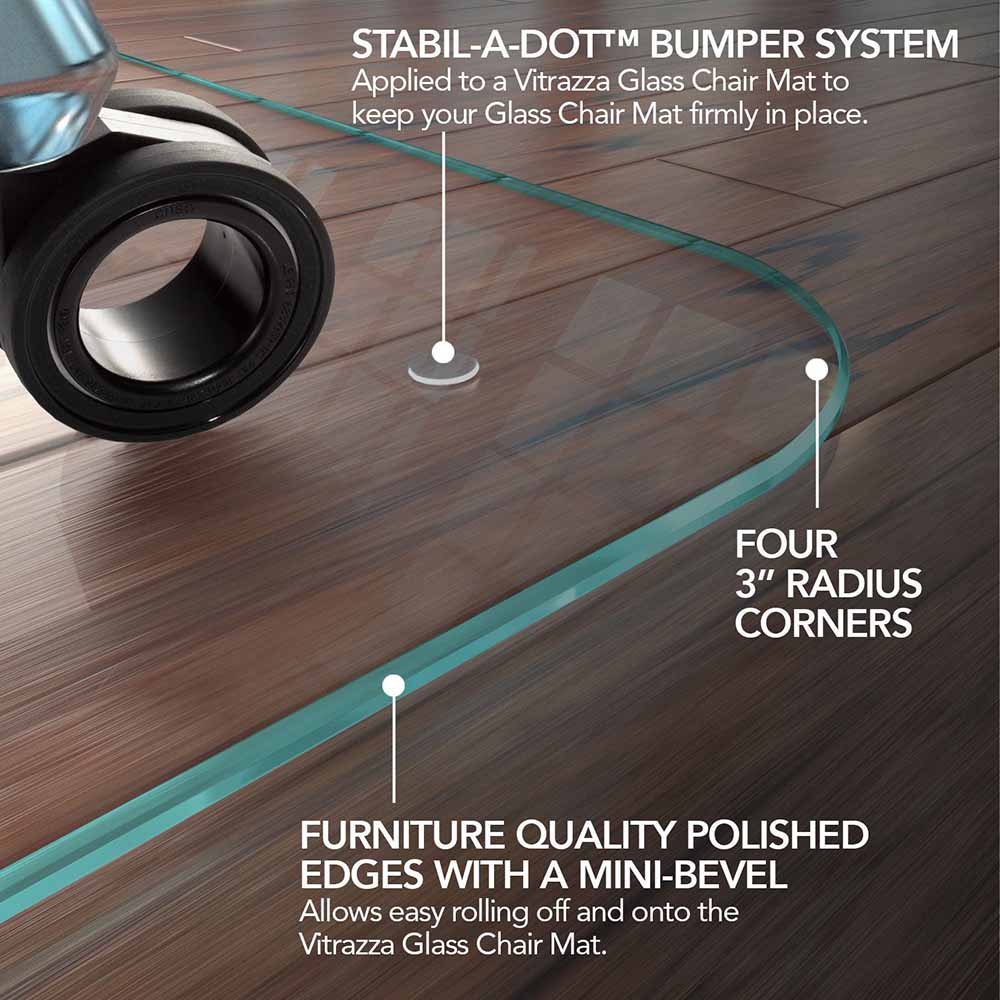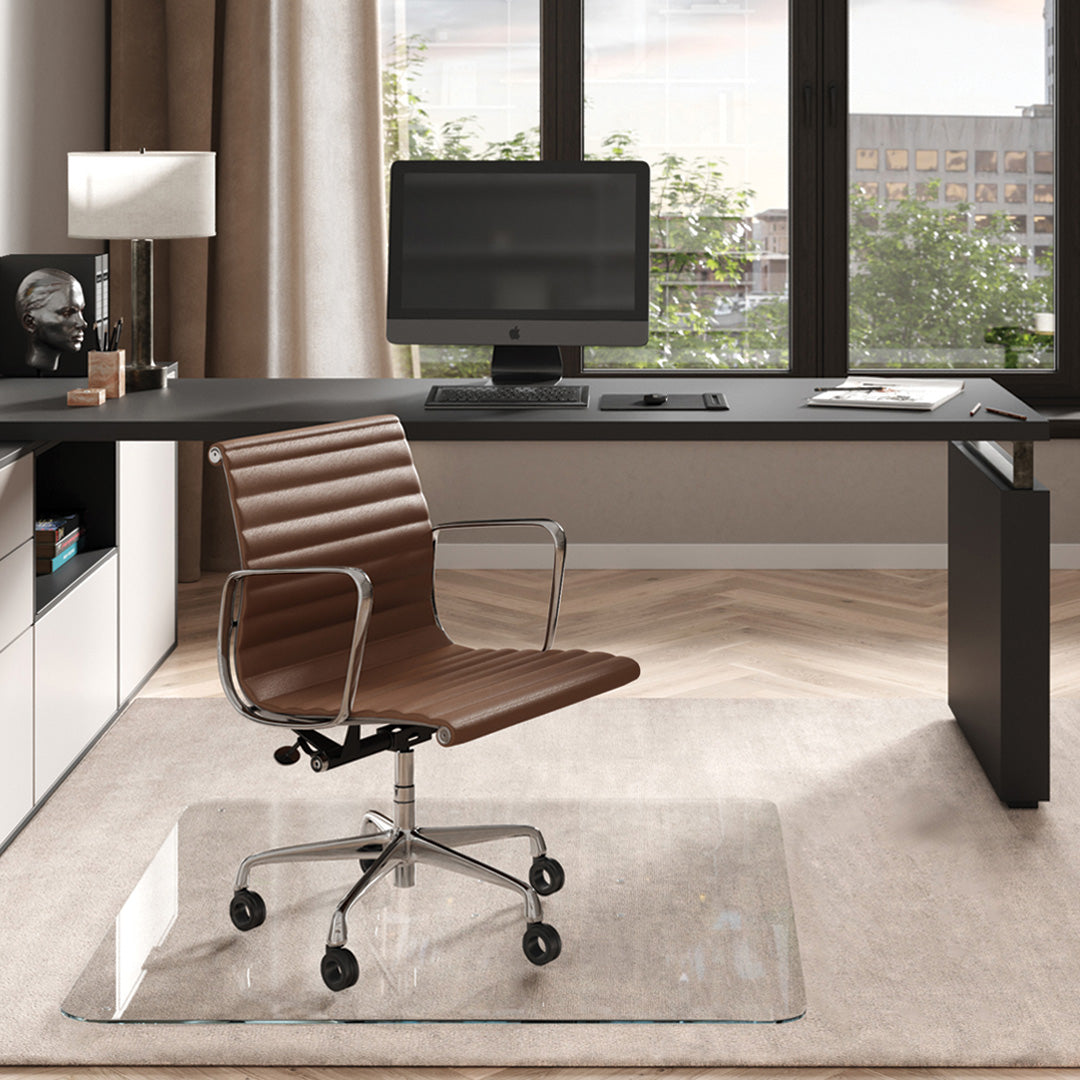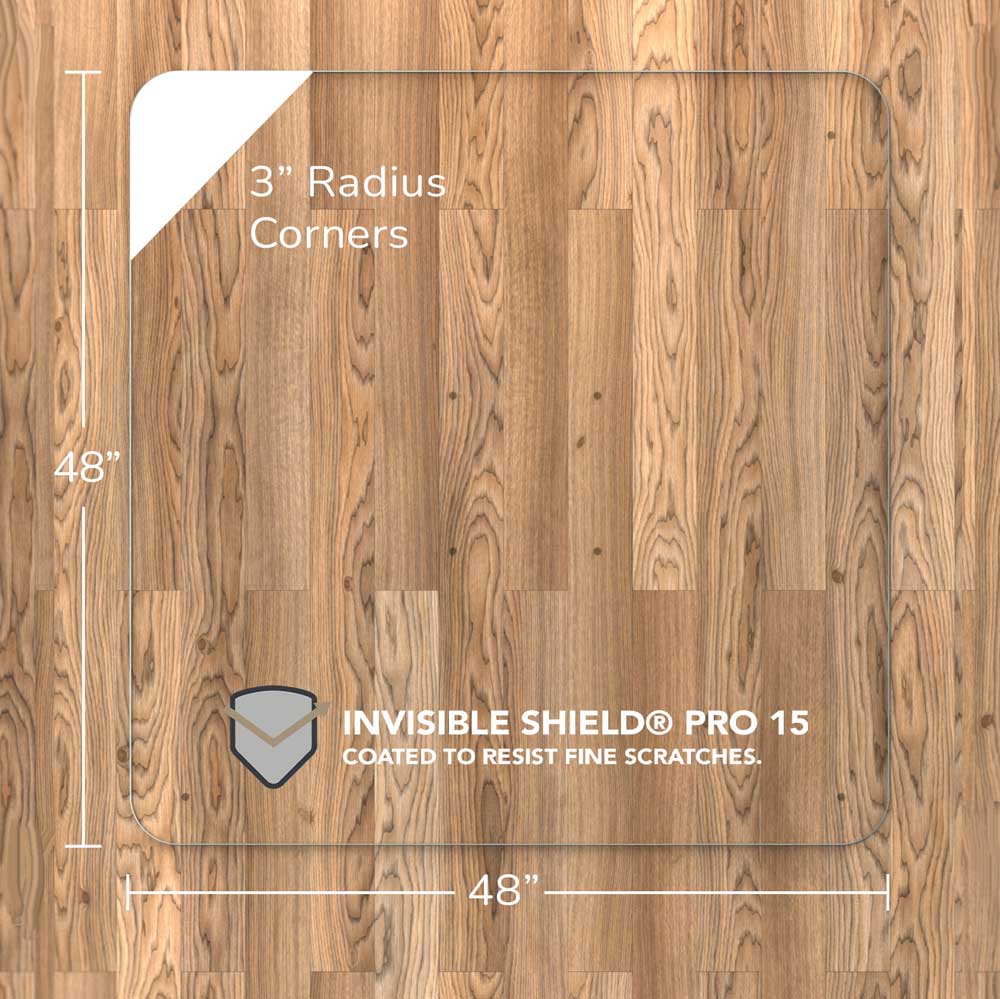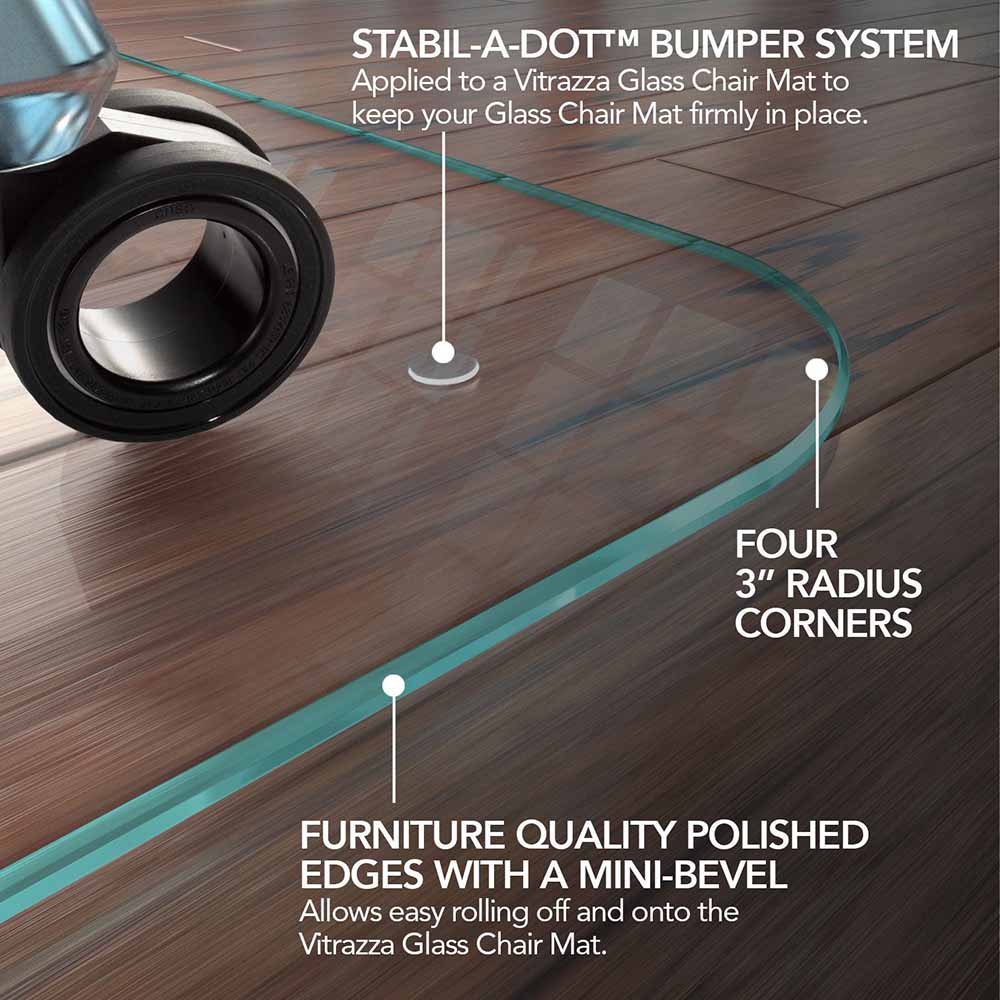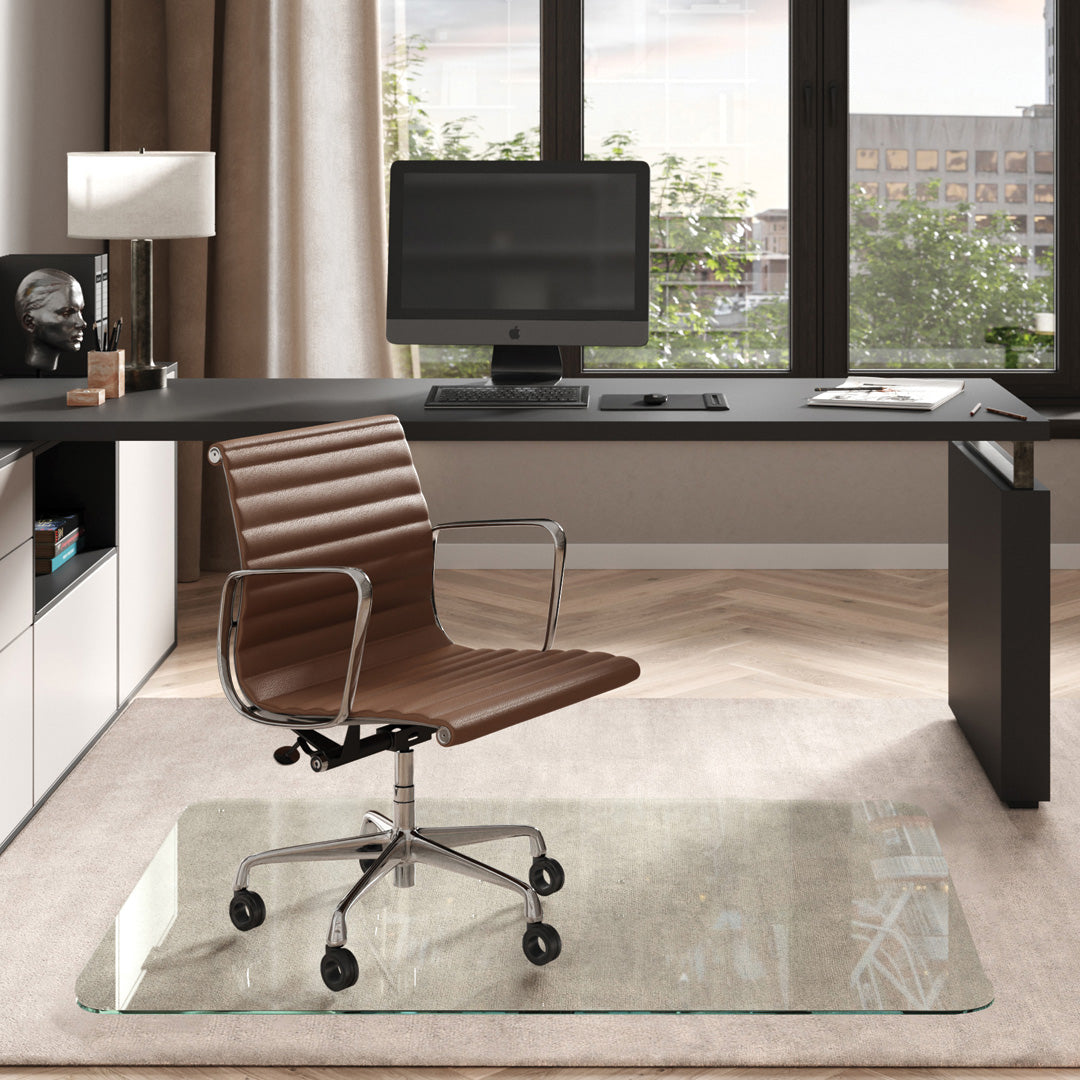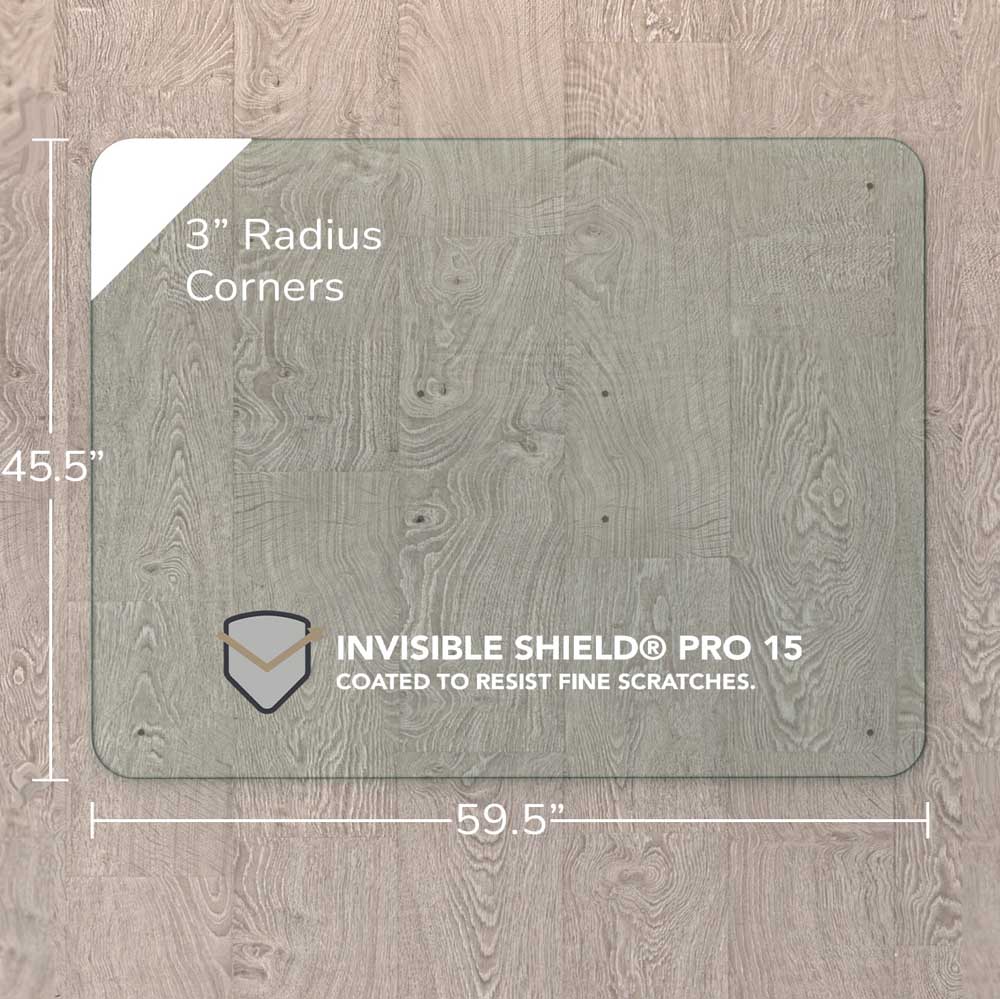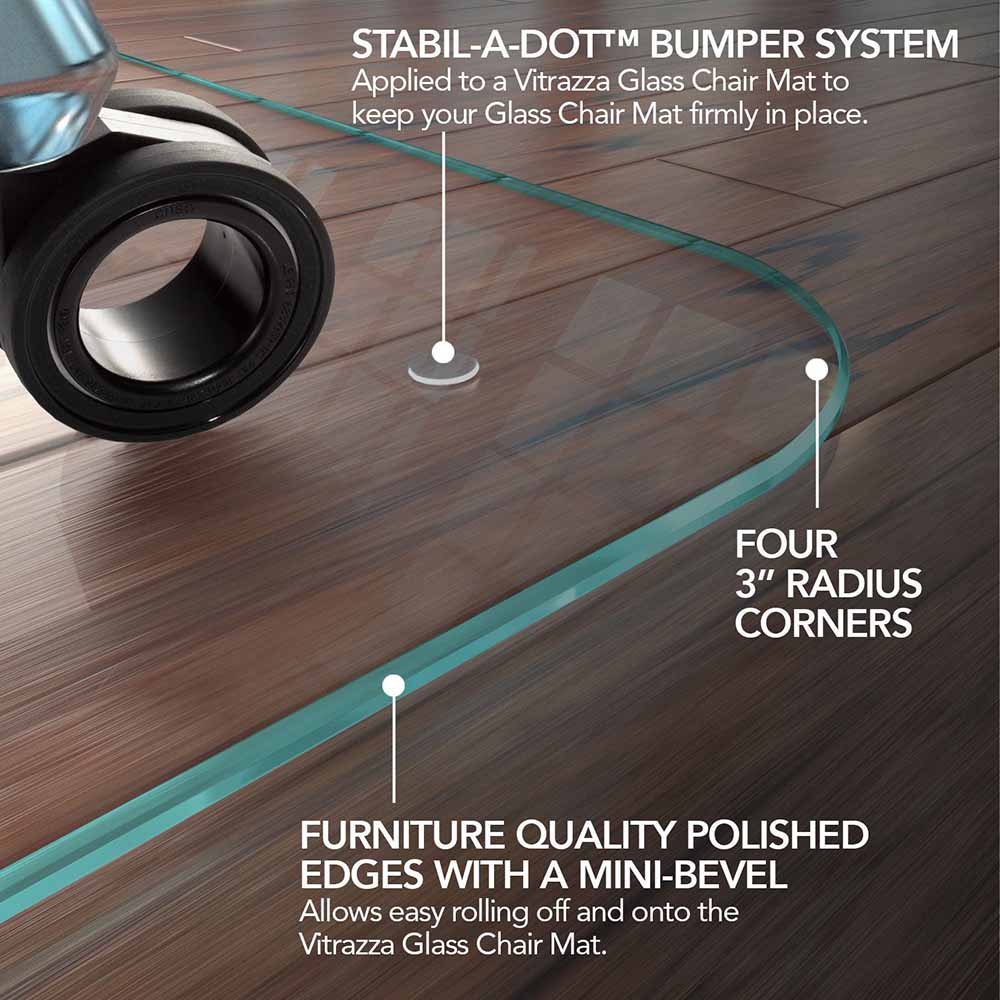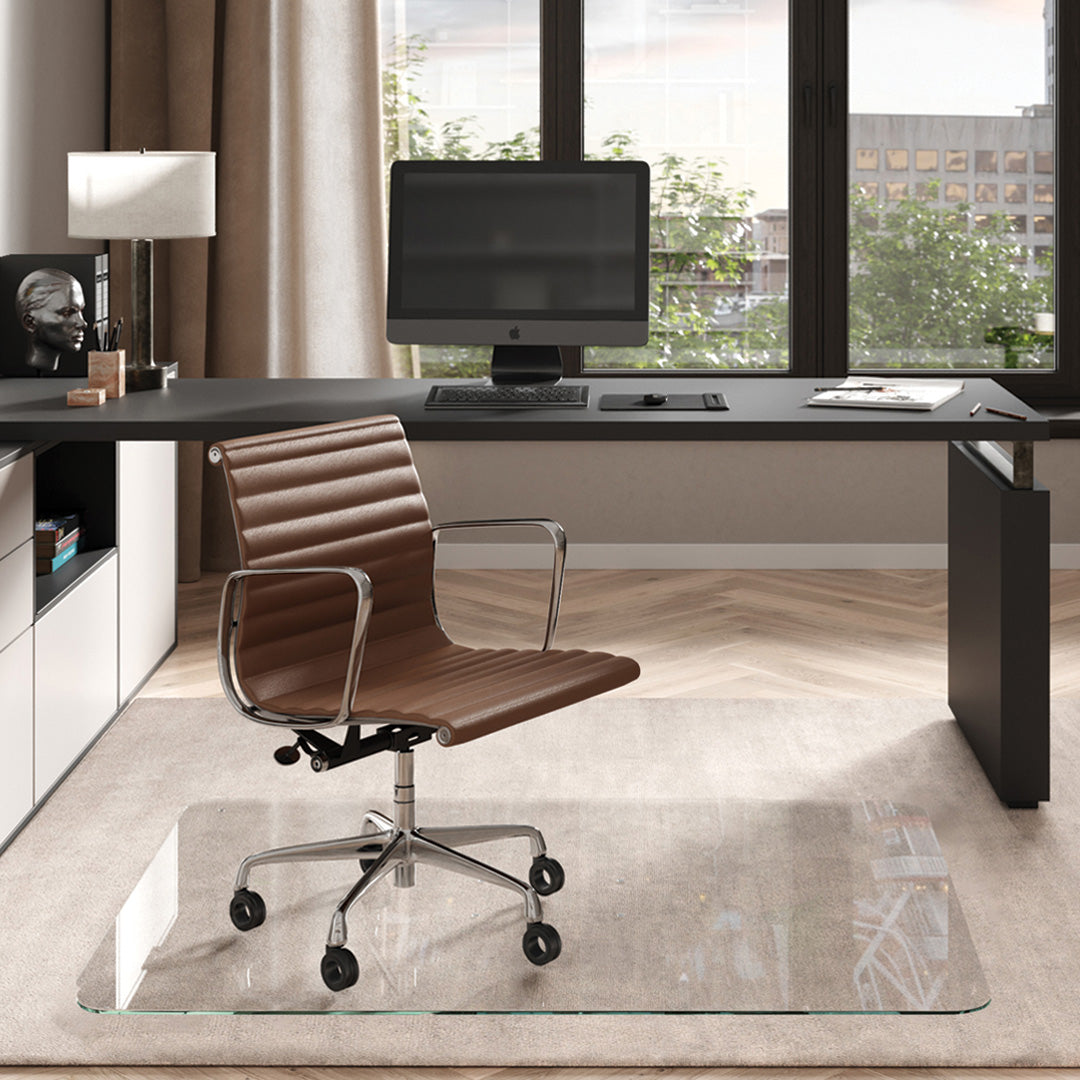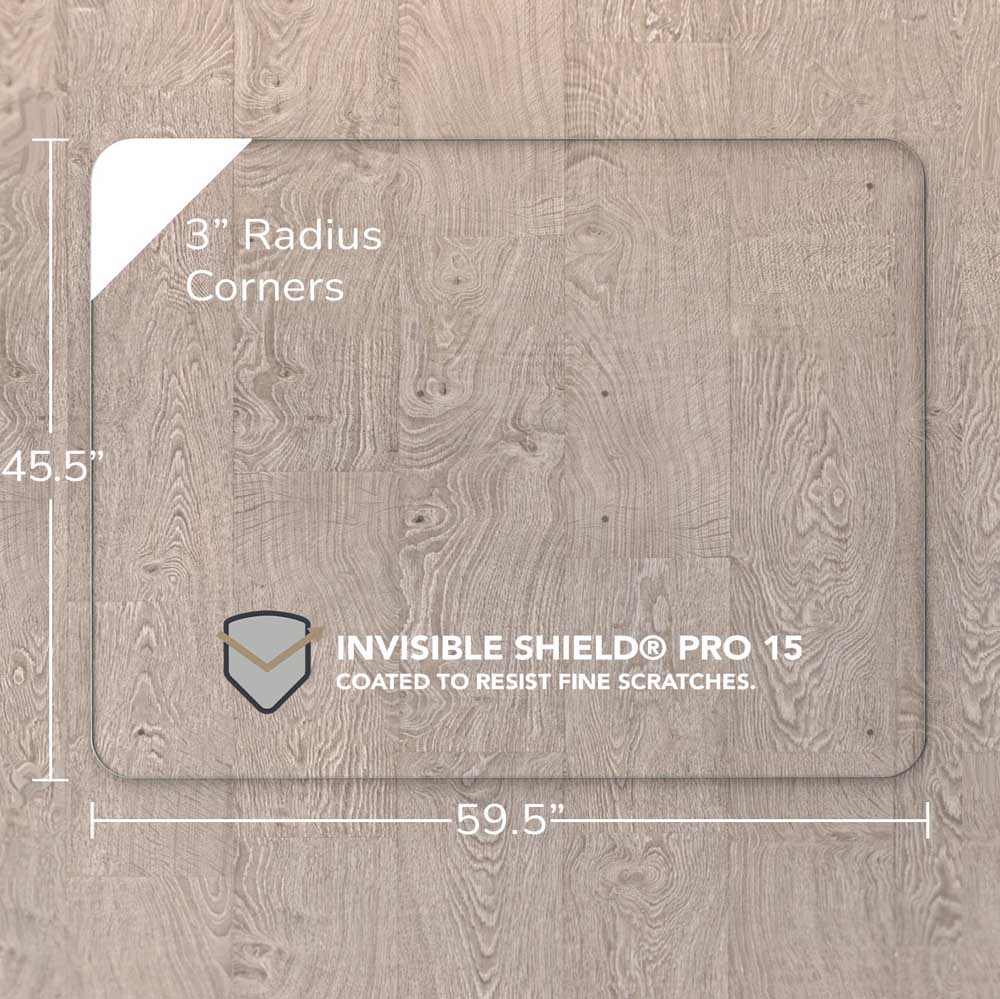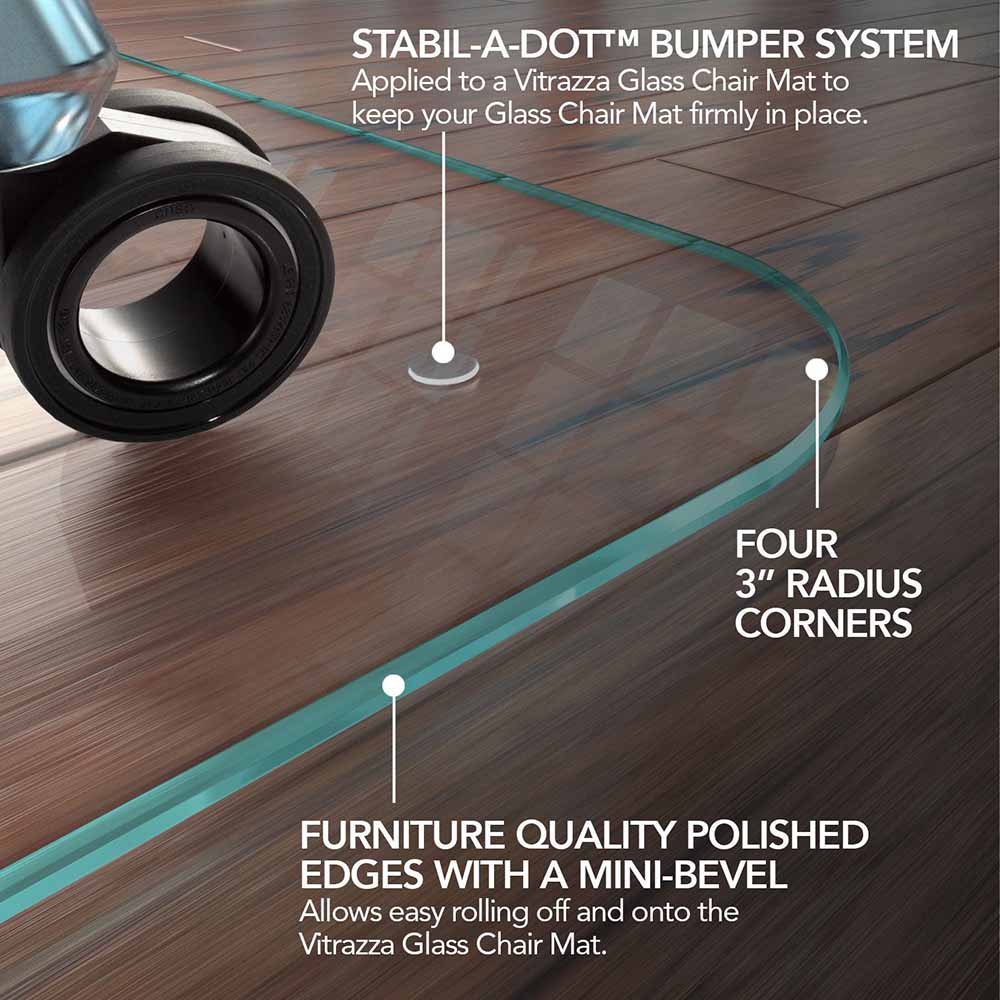 The Prima Collection Glass Chair Mats
'Most Popular' - not a surprise! These 8 sizes fit so many workspaces, that year after year our customers select them by majority. Easy to handle, priced right and the ergonomics alone will make this the most important furniture you own. Designed to work on all floors. 
Ships Same Day When You Order by 2:30 pm MT M-F.
Pay in 4 interest-free installments of $48.75 with
Product Details
Buy with confidence from America's #1 supplier of Glass Office Chair Mats.
• Lifetime Warranty
• Satisfaction Guarantee - Try it risk-free for 30 days!
• Free Returns
• Vitrazza In-house Quality Assurance Standards
• Shipped from our National Distribution Center in Golden, CO
• Designed to work on all floor types
Product Highlights
Designed to work on all floor types
Transferable Lifetime Warranty
SGCC and ANSI Z97.1 Certified Tempered Glass
Looking for More Options? Click here to shop the Moda Collection.

Free Shipping & Returns
For all orders in the Contiguous US

In-House Customer Service
Golden, Colorado

Satisfaction Guaranteed
Try it risk-free for 30-days
Furnishing An Office?
Discounts on 5 or More Units
Bulk Orders
Need a Unique Fit?
Create a Custom Design
Learn More
Customer Reviews
See what others are saying about Vitrazza Glass Chair Mats!