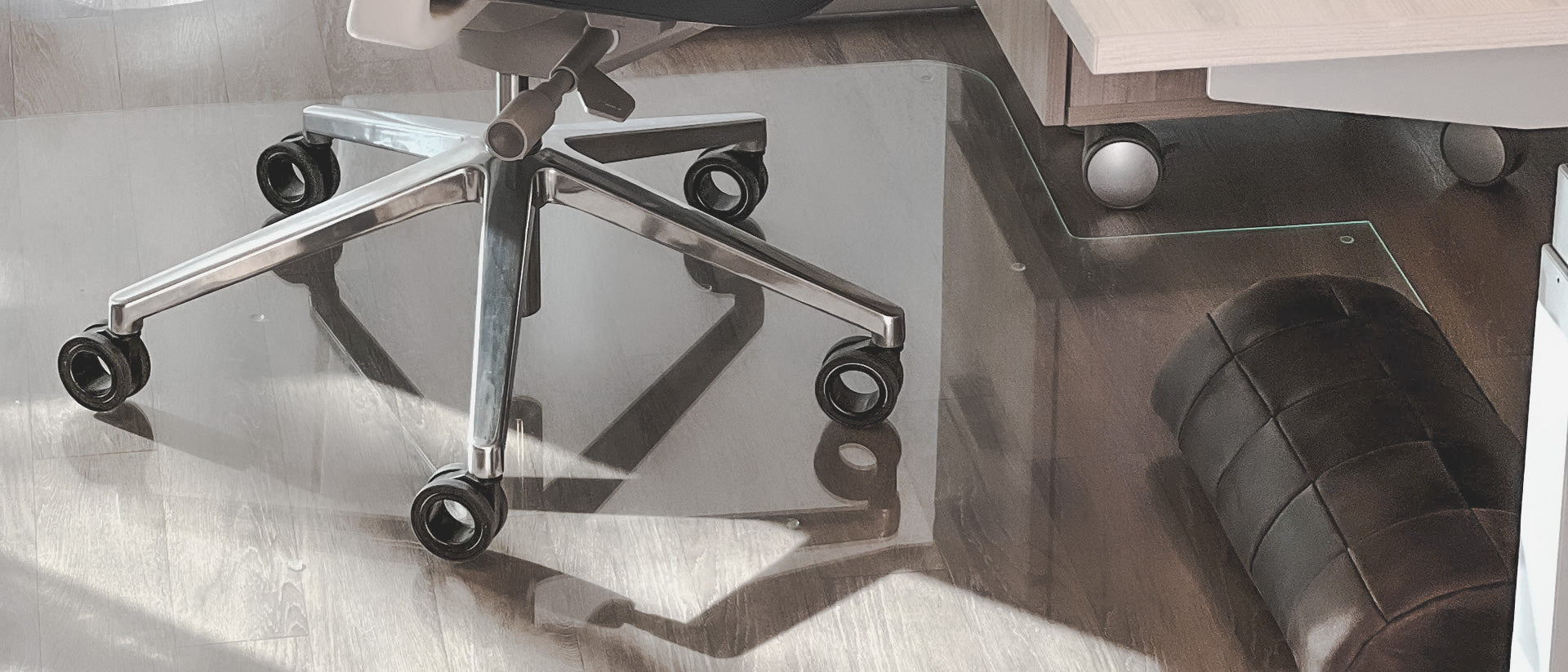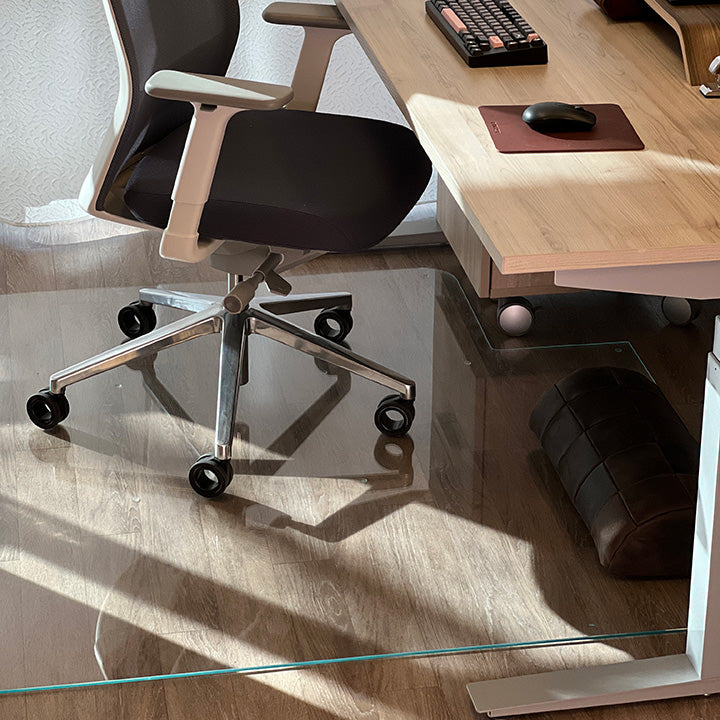 The Vista Collection - Custom Glass Chair Mats
Learn more about Custom Glass Chair Mats below or click the button to fill out our quote request form.
Request A Quote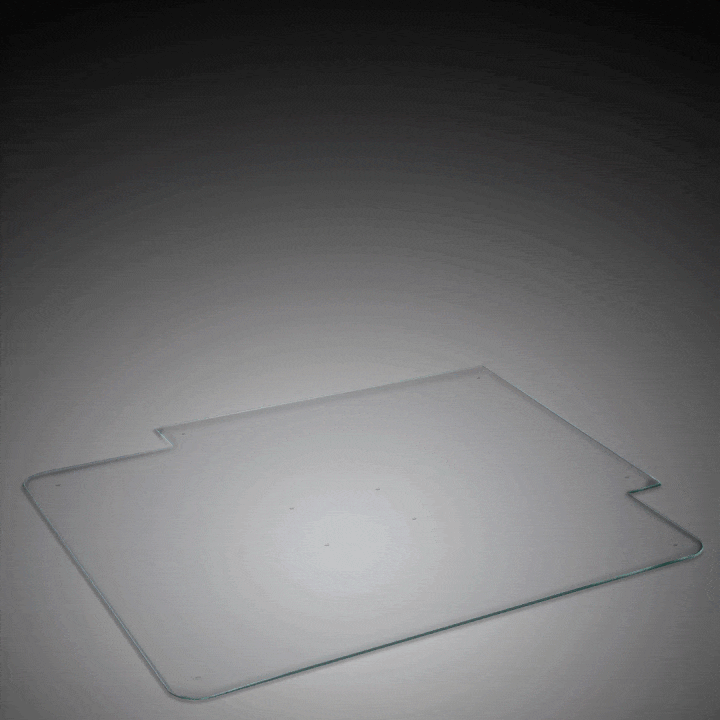 Get A Perfect Fit
A few simple measurements are all it takes to tailor your Glass Chair Mat to your workspace. Whether you need a solution that differs from our standard shapes and sizes or a customized shape for a unique workspace, we can accommodate custom designs up to 39 square feet.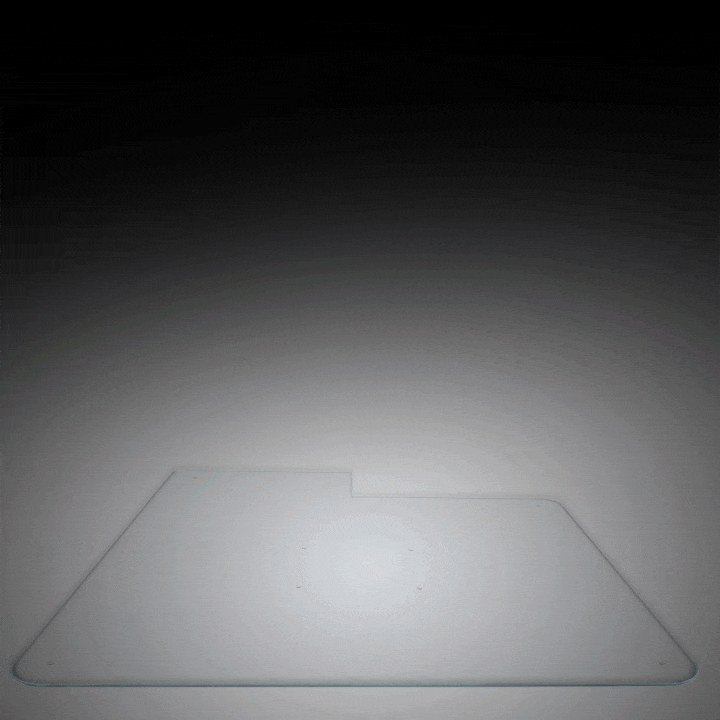 Make it unique. Make it yours
In-house Vitrazza Experts are available to support you through the entire process.
Whether you need help figuring out where to start or already have a completed questionnaire, a specialist will review your information and arrange 5 to 10 minute call to collaborate on measurement and design.
A few hours after that, we'll send you a 2D CAD design and a detailed quote for your review.

Already Know What Custom Design You Need?
Download one of the worksheets below to fill in your custom measurements. When you're done, simply send it to quotes@vitrazza.com or submit the form below.
Let Us Work Up a Custom Design Quote
Our team will be extremely helpful, connect with us today. Fill out the contact form below, or send an email to quotes@vitrazza.com. You can also call and speak with a Vitrazza Specialist at 1.800.711.8261 x2