3 Mistakes to Avoid in a Post-Pandemic Hybrid Office Environment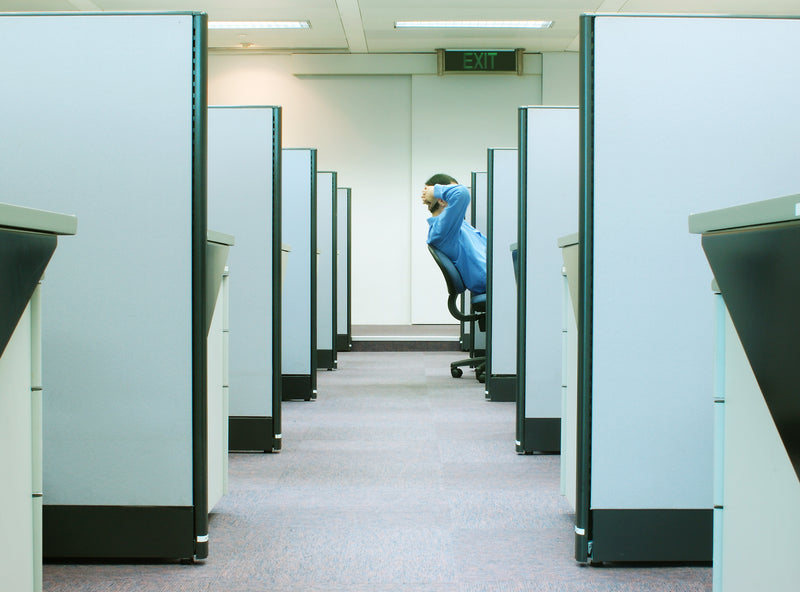 ­­The 2020 COVID-19 pandemic propelled businesses worldwide into a remote workforce model. Many companies that attempted to bring employees back to the office in 2021 were met with seemingly endless setbacks as mandates and variants entered the equation.
As companies establish a return to work plan, workers are expressing a strong desire to continue working from home, not because it is safer but because they feel they are more productive and have a better quality of life. Additionally, according to a PricewaterhouseCoopers survey conducted in early August 2021,
65% of employees said they are looking for a new job, and 88% of executives said their company is experiencing higher turnover than usual.
With the rise of "The Great Resignation," companies are now being charged with finding new ways to adapt to a rapidly evolving workforce culture, with more required to attract and retain employees.
Will a Permanent Remote Workforce Solve this Problem?
Unlikely. There is an obvious downside to remote work programs; they often impede organizations from creating and solidifying their company culture and they negatively impact the employees' sense of belonging to the organization.
The Rise of the Hybrid Workplace
As a result, a hybrid model that embraces the best of both remote and office-based work awaits many on the other side of the pandemic.
Not surprisingly, the pandemic has radically altered traditional offices, perhaps forever. Gone are the days where employees are willing to perform individual, task-oriented work for eight consecutive hours a day in static, inflexible spaces. Among the evolutions required to create an enticing post-pandemic office, overall employee well-being, in general, will play a central role in bringing employees back.
Now more than ever, workers expect optimal workplaces that promote wellness, happiness, and satisfaction. They seek employers that provide the technology, resources, and flexibility needed to succeed. Good things happen when employees are satisfied with their job and work environment:
Stress is decreased: Improving engagement and innovation.
Productivity increases: Bringing the bottom line with it.
Employees are satisfied: Decreasing turnover.
So how can the traditional company office evolve?
Avoid making these 3 mistakes when evolving your Hybrid Office. 
Neglecting Ergonomics
A basic necessity nowadays, offering proper ergonomics means employees will want to come to work every day and be empowered to perform well.
Workers endure the damages of sitting for hours a day. Sit-to-stand desks are becoming the norm in many office environments. Providing the option to stand encourages regular movement throughout the day, impacting the overall health and well-being of the user.
Chairs are still necessary and should let workers adjust the "height, depth, length, and angle." Chairs should have armrests that adjust and lumbar support to prevent lower back pain. 
Monitors and peripherals should be adjustable to allow the user to maintain the proper angles in the arms and neck. Accessories like monitor arms and keyboard trays can make all the difference in reducing musculoskeletal issues like sciatica and migraines, resulting in decreased sick days and worker's compensation claims.
The foundation should be firm and supportive to allow for smooth and easy movement of office chairs. Carpet, wood, laminate, and vinyl flooring can dent quickly from office chairs, making it difficult to move and causing strain on the body. Plastic chair mats are commonly used in offices to allow for easier movement, but because they dent, and require frequent replacing, Glass Office Chair Mats, which are designed to protect flooring and last a lifetime, are the best solution.
Forcing a Traditional Layout
With the evolution of the hybrid office proving to be less about individual workspaces and more about socializing and collaborating with colleagues, the best layouts will be those that bring people together as harmoniously as possible.
Understanding the culture and team dynamic of the organization and departments is key to creating a space that works for the team. Uniform cubicles or bench desks don't account for the different ways people work, which can be frustrating for employees. Flexible seating, different work-type environments, and flexible schedules can make all the difference.
However, where there are open shared workspaces, there must be places for employees to escape sounds and distractions to accomplish focused work. Provide sufficient reservable private offices, recharge rooms, and quiet spaces to allow employees to escape the noise.
Skipping Amenities & Aesthetics
As the workforce gradually returns, future workspaces will need to prioritize amenities and aesthetics that replicate the coziness of working from home. Physical surroundings impact our comfort, mood, and focus, making design essential to creating an overall supportive and inspiring atmosphere. 
Employees who return to commuting will seek amenities that save them time. Well-appointed kitchens, latte bars, and fitness centers are simple amenities that support overall employee well-being. Incorporating spaces that encourage employees to take breaks and destress can drastically improve their motivation and effectiveness when they get back to the grind.
Competitive pay and a good benefits package communicate to employees that the company values them, but so does

a quality work environment

.
Blend function with beauty by selecting fixtures and furniture that are aesthetically pleasing, flexible, and highly useful to create a cohesive and supportive atmosphere. For example, features like moving wall systems and privacy pods allow employees and teams to create their environment.
One often-overlooked fixture in the office is the floor. Carpet tiles are great for keeping the office environment fresh and beautiful because they can be quickly swapped out when stained or damaged. But even commercial carpet can't stand up to the abuse of office chair users. Protect from staining, office chair wheel dents, and general wear and tear with a chair mat. Since plastic chair mats quickly deteriorate, a beautiful Glass Chair Mat is the best way to maintain aesthetics.
If you're ready to end the costly cycle of replacing worn-out plastic chair mats for your office, Glass Office Chair Mats are the solution! Your office will get a unique new designer look with beautiful clear glass. Significant discounts are available for multi-unit orders, and all orders come with a Lifetime Warranty.
Save money on replacement costs and get a commercial quote on Vitrazza Glass Chair Mats today!
Let's Get Social!